JavaScript IntelliSense: Visual Studio 2008 Learning Guide
This section of the Visual Studio 2008 Learning Guide examines JavaScript IntelliSense, which aims to make life easier for ASP.NET AJAX developers.

TABLE OF CONTENTS


Visual Studio 2008 Quick Start

Visual Studio 2008 Tips and Tutorials

Visual Studio 2008 and LINQ

Visual Studio 2008 and Visual Basic 2008

Visual Studio 2008 and C# 3.0

Visual Studio 2008 and Multi-targeting

Visual Studio 2008 and Data Access

Visual Studio 2008 and .NET Architecture

Visual Studio 2008 and Smart Client Development

Visual Studio 2008 and Web Development

Visual Studio 2008 and JavaScript IntelliSense

Visual Studio 2008 Testing and Debugging

Visual Studio 2008 Products and Plug-ins

VISIT OUR OTHER LEARNING GUIDES
| | |
| --- | --- |
| | Visual Studio 2008 and JavaScript IntelliSense |
This section of the Visual Studio 2008 Learning Guide examines JavaScript IntelliSense. Microsoft has introduced this with VS 2008 as a means of making life easier for ASP.NET AJAX developers who are not used to coding in JavaScript. As this is the first iteration of JS IntelliSense, though, it is not without fault.

Download this free guide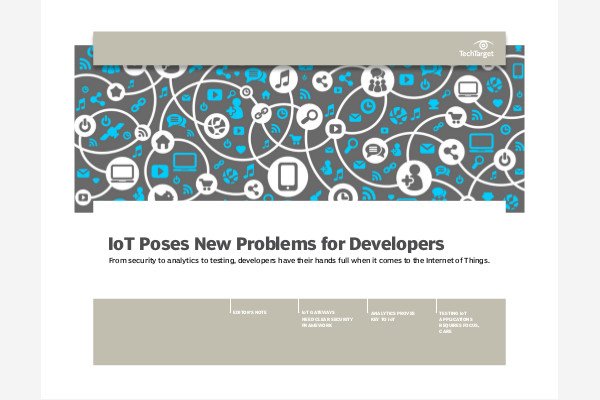 Download: The Developer's Guide to IoT
The IoT world may be exciting, but there are serious technical challenges that need to be addressed, especially by developers. In this handbook, learn how to meet the security, analytics, and testing requirements for IoT applications.
By submitting your personal information, you agree that TechTarget and its partners may contact you regarding relevant content, products and special offers.
You also agree that your personal information may be transferred and processed in the United States, and that you have read and agree to the Terms of Use and the Privacy Policy.
One benefit of IntelliSense is that it helps programmers write cleaner code, which makes the processes of testing, debugging and performing quality assurance progress faster. Additional tips on application testing in Visual Studio 2008 can be found in the next section of our Learning Guide.
A (short) overview of JavaScript IntelliSense in Visual Studio 2008 (Sameer Chabungbam)
Here the product manager of Microsoft's JScript team offers a quick look at the main JavaScript IntelliSense features available in VS 2008.
A (longer) overview of JavaScript IntelliSense in Visual Studio 2008 (Scott Guthrie)
This article provides a nice walkthrough of what JavaScript IntelliSense covers, such as type inference and external JS libraries and files, and how to leverage its use when developing for ASP.NET AJAX. Guthrie points out at the end of the post that, thanks to multi-targeting, Web developers can use this flavor of IntelliSense for ASP.NET 2.0 applications.
JavaScript IntelliSense, documentation and Visual Studio 2008 (Michael Herndon)
This blogger discovered a few gotchas with JavaScript IntelliSense and with documentation. He wonders if it is because VS IntelliSense is focused almost entirely on ASP.NET AJAX development as opposed to other Ajax frameworks.
Cool hacking techniques for Visual Studio 2008 JavaScript IntelliSense (Michael Herndon)
This developer is creating a JavaScript-based workflow for VS 2008, and, to get out of writing verbose JS, he is also creating some skeleton VS files for IntelliSense purposes. Examples, of course, are provided.
---
*** Go on to the next section of the Visual Studio 2008 Learning Guide: Visual Studio 2008 Testing and Debugging
Dig Deeper on .NET Framework 3.5 and Visual Studio 2008 development