Visual Studio 2005 Learning Guide
We've added a plethora of articles, tips, book excerpts and other references to this learning guide, which dives deeply into Microsoft's IDE for application development.
It has been one year since Visual Studio 2005, Microsoft's IDE for application development, was unveiled to the world. In the months since its release, we have learned much more about how Visual Studio 2005 interacts with ASP.NET 2.0, Microsoft Office, Team System and Windows Vista. Numerous development tricks and timesavers have also emerged.

Download this free guide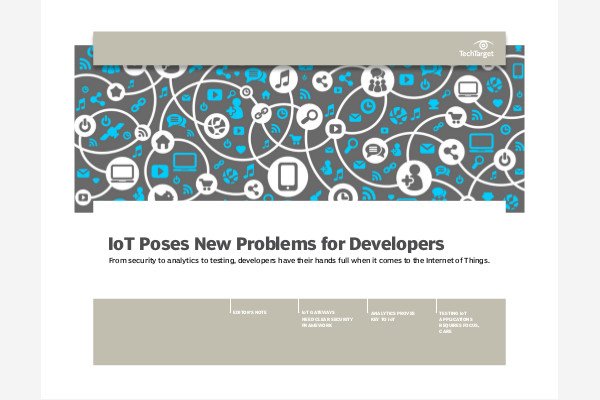 Download: The Developer's Guide to IoT
The IoT world may be exciting, but there are serious technical challenges that need to be addressed, especially by developers. In this handbook, learn how to meet the security, analytics, and testing requirements for IoT applications.
By submitting your personal information, you agree that TechTarget and its partners may contact you regarding relevant content, products and special offers.
You also agree that your personal information may be transferred and processed in the United States, and that you have read and agree to the Terms of Use and the Privacy Policy.
This updated Visual Studio 2005 Learning Guide offers a plethora of articles, tips, book excerpts, downloads and other helpful resources. If you'd like to submit additional resources for this Learning Guide or suggest topics for a new one, please send us an email and let us know.

TABLE OF CONTENTS


Visual Studio 2005 Quick Start

Visual Studio and the .NET Framework

Creating Rich UIs: Office Development

Working Together: Team Development

Web Development with ASP.NET 2.0

Visual Basic 2005 and beyond

Working with Code Snippets in VS 2005

Developing for Windows Vista

Database Programming with SQL Server 2005

Visual Studio 2005 Forums

VISIT OUR OTHER LEARNING GUIDES
One of Visual Studio 2005's many new features is IntelliSense Code Snippets, which provide a way for you to insert ready-made snippets of code into your projects. These snippets are available out of the box for Visual Basic, while C# code snippets can be downloaded here.
Dig Deeper on .NET Framework 2.0 and Visual Studio 2005 development