.NET User Groups Learning Guide: Southwest
This section of the .NET User Group Learning Guide lists organizations in Texas, Arizona and New Mexico.

TABLE OF CONTENTS


.NET User Groups: Online

.NET User Groups: Northeast

.NET User Groups: Southeast

.NET User Groups: Midwest

.NET User Groups: Southwest

.NET User Groups: Northwest

.NET User Groups: California

.NET User Groups: Canada

.NET User Groups: International

VISIT OUR OTHER LEARNING GUIDES
| | |
| --- | --- |
| | .NET User Groups Learning Guide: Southwest |
This is another fast-growing region of the United States, particularly for the technology sector. Unfortunately, our list of .NET user groups does not reflect that -- so, if your group is not on this list, by all means send us an email and we will add your .NET user group to this list.

Download this free guide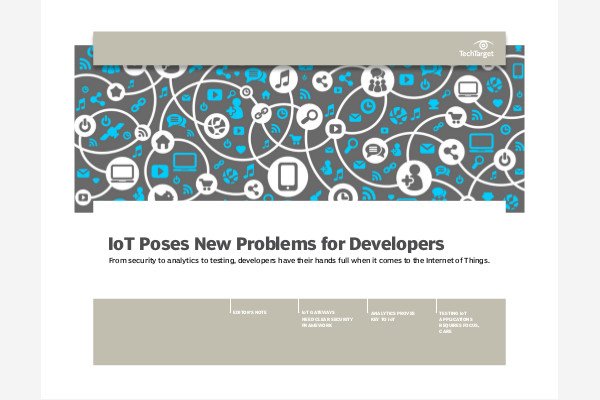 Download: The Developer's Guide to IoT
The IoT world may be exciting, but there are serious technical challenges that need to be addressed, especially by developers. In this handbook, learn how to meet the security, analytics, and testing requirements for IoT applications.
By submitting your personal information, you agree that TechTarget and its partners may contact you regarding relevant content, products and special offers.
You also agree that your personal information may be transferred and processed in the United States, and that you have read and agree to the Terms of Use and the Privacy Policy.
Dallas Visual Studio Team Systems User Group
Meetings hosted in nearby Irvine. Web site and meeting schedule under development as of December 2007, so check back for details.
North Dallas .NET User Group
A non-profit association of people who are interested in the .NET platform from Microsoft. Gathers at least once a month and features a top-notch speaker who may be a world-renowned speaker, an INETA speaker or even local talent. Offers chance to socialize over free food and drinks provided by sponsors.
Fort Worth .NET User Group
This group meets the third Tuesday each month at the office of Justin Brands, 610 W. Daggett.
Austin .NET User Group
This group, representing Texas' capital and environs, meets the second Monday of each month at the Microsoft Technology Center, Stonebridge Plaza, 9606 North Mopac Expressway.
Houston .NET User Group
Formed in 2001, this group meets the second Thursday of each month at Microsoft's office, 2000 West Sam Houston Parkway South, Suite 350.
Arizona .NET User Group
Calendar lists a wide variety of monthly meetings related to Microsoft development throughout Arizona and particularly Phoenix and Scottsdale.
Tucson .NET User Group
This group meets on the third Wednesday of each month at the Pima Community College Community Campus, 401 N. Bonita Ave.
New Mexico .NET Users Group
This group convenes on the first Thursday of every month at POD / RESPEC, 5971 Jefferson St. NE, Albuquerque. Presentations for the first few months of 2008 include Axosoft's OnTime 2008, WPF and XAML.
Dig Deeper on .NET development community