.NET User Groups Learning Guide: California
This section of the .NET User Groups Learning Guide lists organizations in the largest US state. San Diego, Orange County and the state capital are well represented.

TABLE OF CONTENTS


.NET User Groups: Online

.NET User Groups: Northeast

.NET User Groups: Southeast

.NET User Groups: Midwest

.NET User Groups: Southwest

.NET User Groups: Northwest

.NET User Groups: California

.NET User Groups: Canada

.NET User Groups: International

VISIT OUR OTHER LEARNING GUIDES
| | |
| --- | --- |
| | .NET User Groups Learning Guide: California |
Not surprisingly, the largest U.S. state and the home of Silicon Valley is home to numerous .NET user groups that cover Visual Studio, Visual Basic, C++ and more. Nonetheless, California is a big state, so if we missed any groups, send us an email so we can add them to the list.

Download this free guide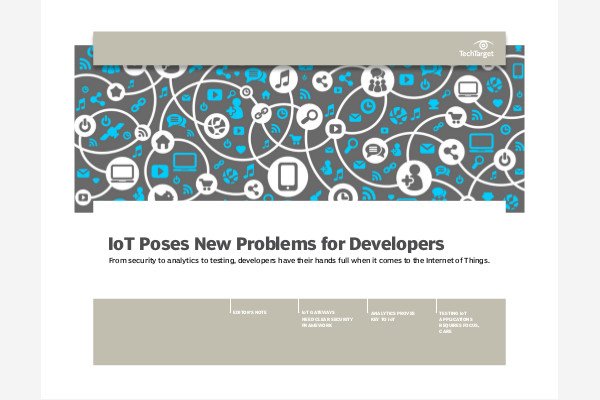 Download: The Developer's Guide to IoT
The IoT world may be exciting, but there are serious technical challenges that need to be addressed, especially by developers. In this handbook, learn how to meet the security, analytics, and testing requirements for IoT applications.
By submitting your personal information, you agree that TechTarget and its partners may contact you regarding relevant content, products and special offers.
You also agree that your personal information may be transferred and processed in the United States, and that you have read and agree to the Terms of Use and the Privacy Policy.
Sacramento Visual Studio Users Group

San Gabriel Valley .NET Developers Group
Monthly meetings at 570 E Huntington Drive, Monrovia.
Santa Barbara .NET User Group
Monthly meetings at County of Santa Barbara, Employee University.
The Orange County Visual C++ User Group
Sporadic meetings at 16275 Laguna Canyon Road, Irvine.
San Diego Visual Basic User Group
Meets on the first Tuesday of every month. Site includes educational presentations and opportunities for programmers and employers to network.
San Diego .NET Developers Group
Regular meetings at the Microsoft office, 9255 Towne Centre Dr., Suite 400. Parking: Take ticket but you can leave after 6pm for free. Security: Doors lock at 7 p.m. so please get to the office before then.
Dig Deeper on .NET development community