Problem solve
Get help with specific problems with your technologies, process and projects.
Upgrading from SQL Server 7.0 to 2000
How to get around "The Ordinal 105 could not be located in the dll Opens60.dll" error when upgrading to SQL Server 2000.
I recently came across the following error while upgrading to SQL Server 2000. "The Ordinal 105 could not be located in the dll Opens60.dll"
The cause of this is the sqlservr.exe and sqlsort.dll in the MSSQL7BINN directory are still on a hotfix build. When the upgrade wizard tries to stop SQL 7.0 and tries to start SQL 2000 it checks the version on the sqlservr.exe and sqlsort.dll. It is unable to recognise the hotfix versioning and therefore SQL 2000 stops. SQL 7.0 which has already been stopped by this point ends up corrupted.

Download this free guide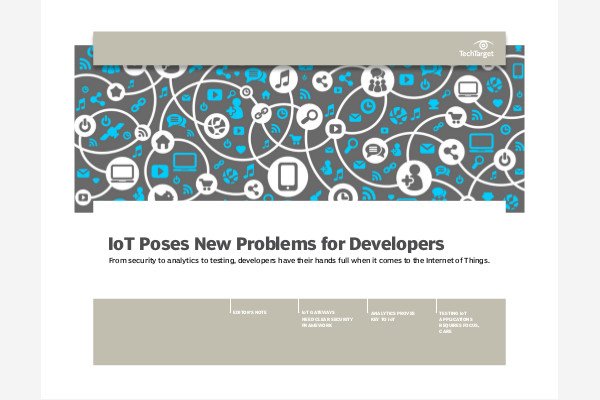 Download: The Developer's Guide to IoT
The IoT world may be exciting, but there are serious technical challenges that need to be addressed, especially by developers. In this handbook, learn how to meet the security, analytics, and testing requirements for IoT applications.
By submitting your personal information, you agree that TechTarget and its partners may contact you regarding relevant content, products and special offers.
You also agree that your personal information may be transferred and processed in the United States, and that you have read and agree to the Terms of Use and the Privacy Policy.
The following options are available to recover from this problem
a) Pull out the hotfix and go back to Sp3 on the machines where upgrade has not been attempted
b) On the machines that upgrade has been attempted, rename the 4 files that are part of the hotfix: sqlservr.exe, sqlservr.pdb, sqlservr.dbg, sqlsort.dll. Copy the sqlservr.exe and sqlsort.dll from the SQL 2000 install point to the MSSQL7BINN. Re-run setup and allow it to resume from where it stopped before.
c) Upgrade to Sp4 prior to upgrading the machine to SQL 2K.
This error does not seem to be documented anywhere. It is not on Technet and I only got the explanation through a contact in Microsoft.
Hope this helps some people during upgrades. At the time I ended up reinstalling SQL 7.0 and restoring databases from backup afetr applying sp4 which is quite a lengthy process.
For More Information
Dig Deeper on .NET Framework database programming best practices