Problem solve
Get help with specific problems with your technologies, process and projects.
Reading a file using the IO library
The IO Class Library provides the functionality for all the input/output of an app. This example demonstrates how to read from a file using FileStream & StreamReader classes.
Please let other users know how useful this tip is by rating it below. And, submit your own .NET tip or code.
---
The IO classes in the IO Class Library provide the basic functionality for all input/output functionality of an application -- reading or writing a file, accessing a directory, checking file access permissions, etc. This example demonstrates how to read from a file using the FileStream and StreamReader classes:

Download this free guide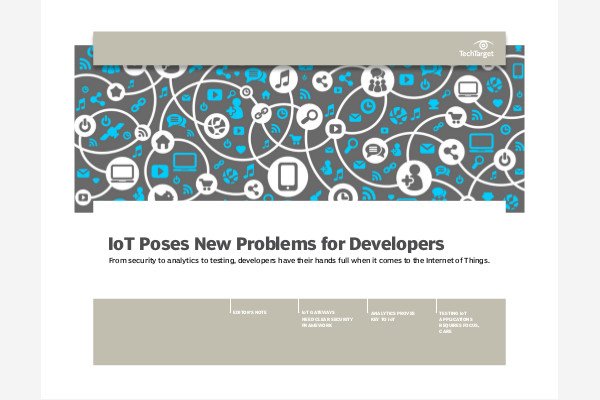 Download: The Developer's Guide to IoT
The IoT world may be exciting, but there are serious technical challenges that need to be addressed, especially by developers. In this handbook, learn how to meet the security, analytics, and testing requirements for IoT applications.
By submitting your personal information, you agree that TechTarget and its partners may contact you regarding relevant content, products and special offers.
You also agree that your personal information may be transferred and processed in the United States, and that you have read and agree to the Terms of Use and the Privacy Policy.

Imports System
Imports System.IO
Imports Microsoft.VisualBasic
 
  Class ReadFile
    Shared Sub Main()
      'Declare a file stream object
       Dim o As 
FileStream
      'Declare a stream reader object
       Dim r As
StreamReader

      'Open the file
      o = New FileStream("c:myfile.txt",
FileMode.Open,FileAccess.Read, FileShare.Read)

      'Read the output in a stream reader
       r = New StreamReader(o)

      'Display the content of the file
       msgbox(r.ReadtoEnd)
   End Sub
  End Class

Dig Deeper on .NET Workflow