Problem solve
Get help with specific problems with your technologies, process and projects.
Re-indexing to improve query performance
Two ways of rebuilding indexes in SQL Server to improve performance.
Often when large updates are carried out against tables you may experience poor query performance in terms of response time. This requires rebuilding the indexes which can be done in either of the following two ways:

Download this free guide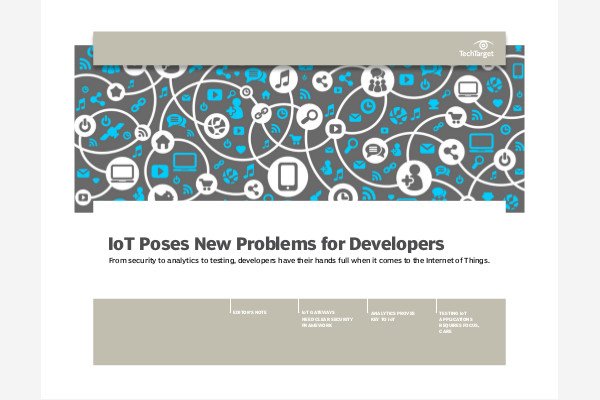 Download: The Developer's Guide to IoT
The IoT world may be exciting, but there are serious technical challenges that need to be addressed, especially by developers. In this handbook, learn how to meet the security, analytics, and testing requirements for IoT applications.
By submitting your personal information, you agree that TechTarget and its partners may contact you regarding relevant content, products and special offers.
You also agree that your personal information may be transferred and processed in the United States, and that you have read and agree to the Terms of Use and the Privacy Policy.
1. Create index...with drop existing
2. DBCC DBREINDEX (to rebuild all indexes)
Remember to choose the second choice since the first option does not drop primary key and unique constraints and you cannot drop and recreate indexes until you drop these constraints on the indexed columns (if any). DBCC DBREINDEX is much faster and more efficient. Do not use drop and then create index again. That's a time-consuming and inefficient approach.
Reader Feedback
Lance H. writes: "DBCC INDEXDEFRAG can be run online where dbreindex really requires offline processing time."
For More Information
Dig Deeper on Win Development Resources