Problem solve
Get help with specific problems with your technologies, process and projects.
JavaScript setting values
In the situation of a combination box populated by JavaScript, when a dropdown list is selected, retrieving the value can be problematical. Here's a solution.
This tip was submitted to the VS.NET Info Center by member Clive Chinery. Please let other users know how useful it is by rating it below. Do you have a tip or code of your own you'd like to share? Submit it here.

Download this free guide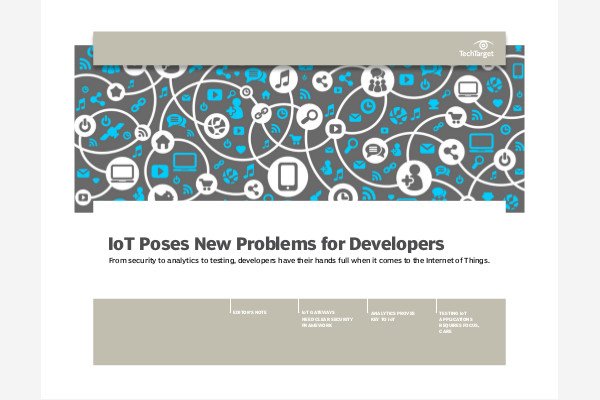 Download: The Developer's Guide to IoT
The IoT world may be exciting, but there are serious technical challenges that need to be addressed, especially by developers. In this handbook, learn how to meet the security, analytics, and testing requirements for IoT applications.
By submitting your personal information, you agree that TechTarget and its partners may contact you regarding relevant content, products and special offers.
You also agree that your personal information may be transferred and processed in the United States, and that you have read and agree to the Terms of Use and the Privacy Policy.
---
In the situation of a combination box populated by JavaScript, when a dropdown list is selected, retrieving the value can be problematical. The solution is to trap the click within JavaScript and output the value to a textbox.
However, this textbox cannot be hidden by setting visible to false, as it will then not be rendered. The solution is make the textbox invisible by setting the border to none, the backcolor to transparent and the forecolor to the same as the form background.
Code:

function DoActivity3() {
var theform = document.Form1;
var iSeek = 0;
var cboActivity3 = theform.cboActivity3;
  i = cboActivity3.selectedIndex;
  iSeek = cboActivity3.options[i].value;
  theform.txtActivityId3.value = iSeek;
}

Dig Deeper on Win Development Resources