Problem solve
Get help with specific problems with your technologies, process and projects.
Implementing full text search in T-SQL stored procedures
Here are the steps to implement a full text search in a T-SQL stored procedure.
Enabling full text search in T-SQL is not as popular as doing it with the Enterprise Manager, but is still worthwhile. Here are the T-SQL steps to take in order to implement FTS in T-SQL.

Download this free guide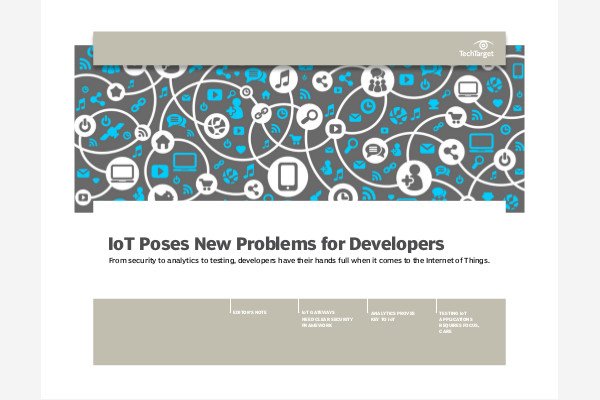 Download: The Developer's Guide to IoT
The IoT world may be exciting, but there are serious technical challenges that need to be addressed, especially by developers. In this handbook, learn how to meet the security, analytics, and testing requirements for IoT applications.
By submitting your personal information, you agree that TechTarget and its partners may contact you regarding relevant content, products and special offers.
You also agree that your personal information may be transferred and processed in the United States, and that you have read and agree to the Terms of Use and the Privacy Policy.
Enabling full text on the database


EXEC sp_fulltext_database  'enable' 


Create the catalog if it does not exist


EXEC sp_fulltext_catalog   'MyCatalog','create' 


Add a full text index on a table


EXEC sp_fulltext_table     'Products', 'create', 'MyCatalog', 'pk_products'
EXEC sp_fulltext_table     'Categories', 'create', 'MyCatalog', 'pk_categories'


Add a column to the full text index


EXEC sp_fulltext_column    'Products', 'ProductName', 'add' 
EXEC sp_fulltext_column    'Categories', 'Description', 'add'


Activate the index


EXEC sp_fulltext_table     'Products','activate'
EXEC sp_fulltext_table     'Categories','activate'


Start full population


EXEC sp_fulltext_catalog   'MyCatalog', 'start_full'

Using the index in T-SQL:

USE Northwind
GO
SELECT ProductId, ProductName, UnitPrice
FROM Products
WHERE CONTAINS(ProductName, ' "sasquatch " OR "stout" ')
GO

USE Northwind
GO
SELECT CategoryName
FROM Categories
WHERE FREETEXT (Description, 'sweetest candy bread and dry meat' )
GO

For More Information
Dig Deeper on SQL Server and .NET development