Problem solve
Get help with specific problems with your technologies, process and projects.
Book excerpt: Creating graphical output using the .NET Compact Framework
This chapter shows how to take advantage of the graphics capabilities of the .NET Compact Framework, providing opportunities to build far richer user interface client-tier applications than any traditional HTML-based application could ever do.
.NET Compact Framework Programming with C# shows developers how their existing skills and code bases to create applications for the Pocket PC 2003 and other mobile devices. Authors Paul Yao and David Durant cover topics such as the differences between the standard .NET Framework and the .NET Compact Framework, programming with ADO.NET data classes, data binding with the DataGrid controls and using the WinForms Designer to build custom controls.

Download this free guide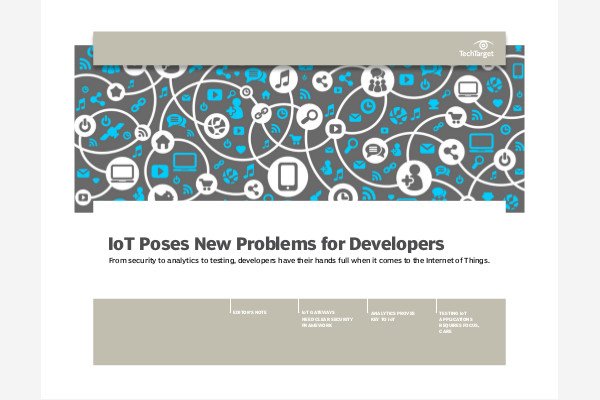 Download: The Developer's Guide to IoT
The IoT world may be exciting, but there are serious technical challenges that need to be addressed, especially by developers. In this handbook, learn how to meet the security, analytics, and testing requirements for IoT applications.
Chapter 15, .NET Compact Framework Graphics, first shows C# developers how to leverage the 85 or so graphical functions in Windows CE and the six namespaces in the .NET Compact Framework that support those graphical output classes. Then it demonstrates how to draw text, raster and vector graphics on the display screen. The chapter ends with instructions for building a sample application.

Read the excerpt in this PDF file.
---
Excerpted from .NET Compact Framework Programming with C# (ISBN: 0321174038) by Paul Yao and David Durant. Published as part of the Microsoft .NET Development Series.
Copyright © 2004. Published by Addison-Wesley Professional, and available at your favorite book seller. Reprinted with permission.

Dig Deeper on .NET mobile application development