ASP.NET AJAX Special Report
Our ASP.NET AJAX special report offers book excerpts, a learning guide and several articles to help .NET developers get started with Microsoft's Ajax framework.
Microsoft's ASP.NET AJAX framework has emerged as a rather useful tool for building Ajax-enabled ASP.NET applications with little hard coding. It includes a set of pre-written controls that can plug right into existing applications and a JavaScript library, plus it comes with the familiarity of the .NET Framework. Oh, and it's free.

Download this free guide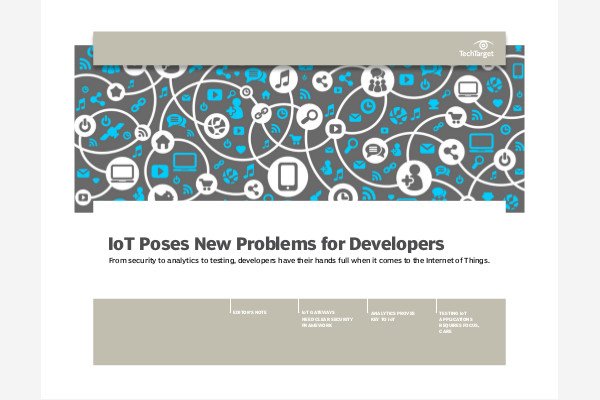 Download: The Developer's Guide to IoT
The IoT world may be exciting, but there are serious technical challenges that need to be addressed, especially by developers. In this handbook, learn how to meet the security, analytics, and testing requirements for IoT applications.
This special report offers expert interviews, book excerpts, a learning guide and a three-part article series, all aimed at helping you get started with ASP.NET AJAX development. If you think there is anything missing from this report, or if you

SERIES: ASP.NET AJAX development fundamentals
Dig Deeper on ASP.NET and Ajax development