News
Stay informed about the latest enterprise technology news and product updates.
Goodbye, Mr. Gates
Experts and pundits, friendly and otherwise, take a reckoning on Bill Gates and his legacy. His long-awaited retirement from day-do-day Microsoft chores is nigh.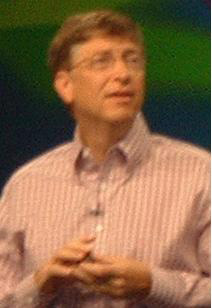 As he exits the main technology stage for philanthropic efforts, Bill Gates leaves behind a legacy that has attracted numerous admirers and detractors for his vision and business strategy. SearchWinDevelopement.com asked a few keen industry observers what they thought. A complex view emerges.
His career began in the 1970s, and like others in that era he did not work too hard early on to polish an image for corporate America. That changed over time. George Colony, CEO of Forrester Research noted, "Bill's most important legacy is making the personal computer a good corporate citizen -- especially in large companies. Steve Jobs, Adam Osborne, and Steve Wozniak never would have been accepted into the club."
For some, Gates' career was defined in 2000 when U.S. Judge Thomas Pennfield Jackson found Microsoft had created an illegal monopoly. Jackson's call for the company to be split into distinct applications and operating systems companies never came about, and the company agreed to various business practice monitors, settling with the U.S. Department of Justice and several state attorney generals.
For some, Gates' career was defined in 2000 when U.S. Judge Thomas Pennfield Jackson found Microsoft had created an illegal monopoly.
,
While many have decried Gate's monopolistic practices, they did lead to an era of standardized PCs from the hodgepodge of alternatives that existed when he started. Colony explained, "His biggest contribution, through monopoly business practices, was creating a world of standard software -- meaning that we can all share files and communicate easily."
Peter O'Kelly, vice president and research director for Burton Group Data Management Strategies added, "To a large extent, I think the PC software business as we know it today is Gates' legacy, going back 30-plus years. His vision and drive had more to do with the development of the PC industry than any other individual."
But Gates' early focus on standards and business was not accompanied by software with the intuitive feel that became the hallmark of less successful competitors like Apple. Colony said, "His biggest failing was an inability to make software easier, more elegant, and more intuitive. We all use his software, but many among us despise it."
Perhaps one of the elements of Gates' success was his tireless vision combined with follow-through that few others have demonstrated. "When others couldn't see past their own product plans, Gates saw a PC on every desk -- and how to make it happen, said Richard Mark Soley, chairman and CEO of the Object Management Group. "His legacy is far more than the countless millionaires (and a few billionaires) he made; it is the fact that he is a fearsome, tireless, stubborn competitor who could nevertheless turn a multibillion dollar company on a dime."
More Information

Thoughts on Bill Gates' legacy



MVP view on Gates' legacy: Geeks can be cool too


Gates reduces role at Microsoft; Ozzie, Mundie move up




Some feel his biggest failing was not following his passion once he had found success. As O'Kelly noted, "Not moving sooner to liberate himself from the CEO role, once the scope of Microsoft and its assorted world government entanglements made it impossible for him to continue focusing on the parts of Microsoft about which he was most passionate."
Some people doubt that Gates will ever fully retire. Is he just shifting gears? O'Kelly said, "I think it is a bit premature to refer to Gates' career in past-tense. He may be changing his time and attention distribution between his foundation and Microsoft, but he is not heading completely out of the Microsoft picture, and I doubt he ever will."
Despite his billions of dollars in profits, and the growth of the PC business, some wonder if Gates true legacy is yet to be created. While all of his successes might seem significant today, how will he be remembered 100 years from now? "I sincerely hope that Bill Gates' legacy is yet to be created, because what passes for common wisdom about his contributions to the computer industry will either fade from memory or be relegated to the arcana of business scholarship," said Lou Mazzucchelli venture partner with Ridgewood Capital.
Still, Mazzucchelli said his respect for Bill Gates is "unbounded" due to his decision to use almost his entire fortune for the common good.
Includes reporting by Jack Vaughan.