News
Stay informed about the latest enterprise technology news and product updates.
/n software updates IP*Works protocol component stack
Version 8 of IP*Works adds support for ATOM, REST and RSS 2.0. It is also now compatible with ASP.NET and the .NET Compact Framework.
Category: Web applications
Description: /n software's IP*Works provides a set of components for Web application development. It supports numerous Internet communications protocols, including HTTP, SOAP, SMTP and RSS. The product also includes components for working with those protocols and for adding Web application functionality such as verifying email address input, uploading files to a Web server and transferring files between systems.

Download this free guide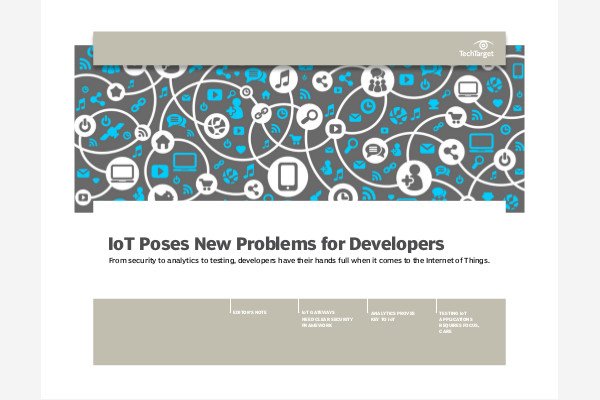 Download: The Developer's Guide to IoT
The IoT world may be exciting, but there are serious technical challenges that need to be addressed, especially by developers. In this handbook, learn how to meet the security, analytics, and testing requirements for IoT applications.
The latest version, IP*Works V8 .NET, is written entirely in C# and supports .NET 1.x and 2.0. It adds support for ASP.NET and the .NET Compact Framework. In addition, the product has added components that support the ATOM, REST and RSS 2.0 protocols.
An IP*Works V8 Java Edition is available as well.
Company site: http://www.nsoftware.com/default.aspx
Thirty-day demo download: http://www.nsoftware.com/download/
Dig Deeper on ASP.NET development tools