News
Stay informed about the latest enterprise technology news and product updates.
ReFactor! Pro tops 100 refactorings, supports VS 2008
Developer Express' productivity plug-ins now sport more than 100 different code refactorings, including several for Visual Studio 2008.
Category: Developer Life Cycle Tools
Description: ReFactor! Pro is a Visual Studio plug-ins that, through code refactoring, aim to improve developer productivity.

Download this free guide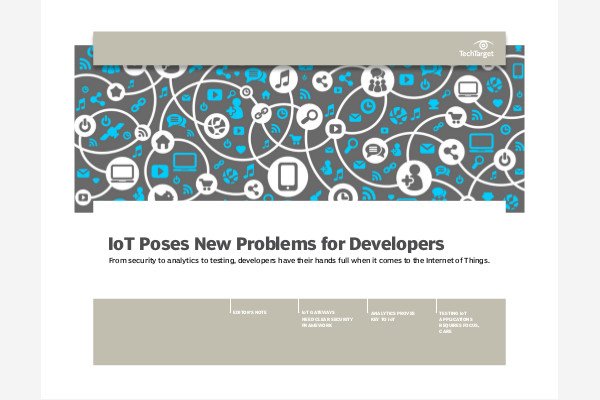 Download: The Developer's Guide to IoT
The IoT world may be exciting, but there are serious technical challenges that need to be addressed, especially by developers. In this handbook, learn how to meet the security, analytics, and testing requirements for IoT applications.
The latest edition, v2.5 brings the total number of refactorings within the product to more than 100. This edition supports Visual Studio 2008 Beta 2 and, as a result, introduces numerous refactorings that support the new language constructs in VS 2008 -- lambda expressions, implicit types, XML literals and the automatic implementation of object properties. In addition, ReFactor! Pro 2.5 introduces refactorings that work with all versions of Visual Studio .NET; these include refactorings for widening scope and introducing aliases.
Company site: http://www.devexpress.com/Index.xml
Refactor! Pro download: http://www.devexpress.com/Downloads/NET/IDETools/Refactor/Index.xml
Dig Deeper on .NET Framework security tools