News
Stay informed about the latest enterprise technology news and product updates.
TierDeveloper now supports nullable types, includes design tools
TierDeveloper is an ORM code generator for ASP.NET, WinForms and .NET Remoting applications. Among its new features are support for nullable types and GUI component design.
Category: Database Tools
Description: TierDeveloper, from Alachisoft, is an object-relational mapping code generator for ASP.NET, WinForms and .NET Remoting applications. With it, developers can map business objects and data objects to relational database tables, embed the necessary SQL code and then generate Visual Basic or C# components.

Download this free guide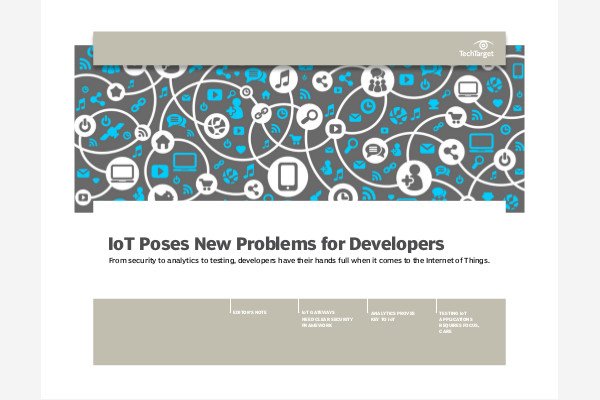 Download: The Developer's Guide to IoT
The IoT world may be exciting, but there are serious technical challenges that need to be addressed, especially by developers. In this handbook, learn how to meet the security, analytics, and testing requirements for IoT applications.
The latest version, v5.6, adds features such as filtered object inheritance (which can easily differentiate between base and derived classes), support for .NET nullable types and the ability to map the output of a stored procedure call to an object. The product also includes, for use within Visual Studio 2005 only, design tools for forms, list pages, search pages and menus.
TierDeveloper is compatible with Visual Studio 2005 and 2003.
Company site: http://www.alachisoft.com/sp.php?dest=/main_index.html
Trial download: http://www.alachisoft.com/sp.php?dest=/download.php
Dig Deeper on Object Relational Mapping (ORM) in the .NET Framework