News
Stay informed about the latest enterprise technology news and product updates.
OLAP controls for WinForms, ASP.NET 2.0 now available
Radar Software, makers of online analytical processing controls for various application platforms, has released a set of OLAP controls for ASP.NET 2.0 and WinForms apps.
Category: Database Tools
Description: Radar Software, makers of OLAP (online analytical processing) controls for VCL programmers, has released a set of OLAP controls for ASP.NET and WinForms apps.

Download this free guide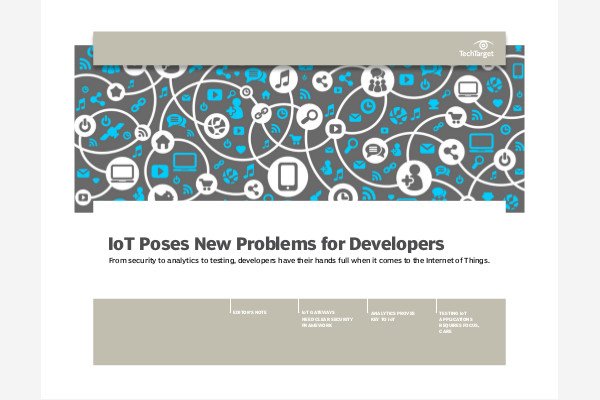 Download: The Developer's Guide to IoT
The IoT world may be exciting, but there are serious technical challenges that need to be addressed, especially by developers. In this handbook, learn how to meet the security, analytics, and testing requirements for IoT applications.
By submitting your personal information, you agree that TechTarget and its partners may contact you regarding relevant content, products and special offers.
You also agree that your personal information may be transferred and processed in the United States, and that you have read and agree to the Terms of Use and the Privacy Policy.
Both products come in two editions. The Direct version works directly with the application's database and does not use an OLAP server. The version for MS Analysis Services, or MSAS, works like a client, delegating all queries to an OLAP server. Both products support standard OLAP operations like drilling and filtering, and the MSAS version is able to perform any MDX query. The product's front end can be accessed via the Internet Explorer, Firefox or Opera browsers, running on Windows, the Mac or Linux.
Company site: http://www.radar-soft.com/
RadarCube ASP.NET: http://www.radar-soft.com/products/aspnet.aspx
RadarCube WinForms: http://www.radar-soft.com/products/radarwin.aspx
Dig Deeper on .NET Framework database programming best practices