News
Stay informed about the latest enterprise technology news and product updates.
Silverlight expands reach to entire .NET Framework
Silverlight, Microsoft's rich internet application development tool, will support the .NET Framework and the CLR. This brings .NET to the universal Web, Ray Ozzie said at MIX07.
LAS VEGAS -- Silverlight, Microsoft's browser- and platform-agnostic tool for building rich Internet applications, is broadening its reach to take advantage of the .NET Framework, Microsoft announced at the MIX07 conference.

Download this free guide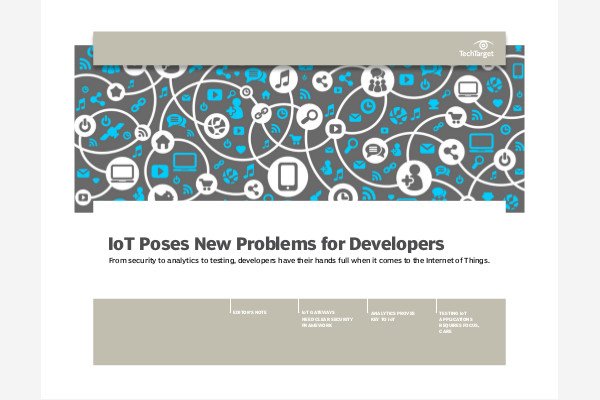 Download: The Developer's Guide to IoT
The IoT world may be exciting, but there are serious technical challenges that need to be addressed, especially by developers. In this handbook, learn how to meet the security, analytics, and testing requirements for IoT applications.
Silverlight [now] brings .NET to the universal Web.
Ray Ozzie
chief software architectMicrosoft
This means Silverlight developers can use ASP.NET AJAX, the Language Integrated Query, IntelliSense editing and debugging on the desktop, the server and the browser, the company said. The CLR engine for Silverlight will be identical to the desktop CLR.
These features are included in Silverlight 1.1 Alpha, which is available on the Microsoft Silverlight download page.
"Silverlight brings .NET to the universal Web," chief software architect Ray Ozzie said. "We now have a first-class .NET runtime environment across the server, service, mobile devices and, with XNA, even gaming consoles."
This .NET Framework integration represents one of three pillars of Silverlight, Ozzie noted. The second is its support for the Mac platform and for the Firefox and Safari browsers. The third, emphasizing software plus services, is twofold: new APIs and HTML controls to expose Windows Live services and Silverlight Streaming, which gives developers a free place to post the media that is delivered in Silverlight apps.
For Ozzie, software plus services represents the ability to marry universal web applications with experience-first apps -- in other words, apps that large numbers of end users spend a lot of time working on.
In this union, desktop, Web and mobile platforms coexist, always with the service as a hub, Ozzie said. "Microsoft is a platform company at its core and what we're building [with Silverlight] is a services platform," he added.
Part of Silverlight's appeal, Microsoft said, is that, like Windows Presentation Foundation and Expression Studio, it creates back-end XAML files for rich media components.
This reduces the tension between the developer and designer. In this typical relationship, noted Scott Guthrie, general manager of the .NET developer platform, the designer gives a developer an egg and the developer cracks it. "It's funny because it's true," he said.
Other announcements from the MIX07 keynote include the following:
More documentation, downloads and information can be found on the Microsoft Silverlight: Get Started page.
Open source gurus react
At a Monday afternoon session called "Open Source Applications Using the .NET Platform," several prominent voices for open-source development were asked to offer their thoughts on the morning's Silverlight announcements.
For Andi Gutmans, co-founder and vice president at Zend Technologies, inclusion of the .NET CLR was the most important part of the release. "It was pretty much inevitable that we need better, faster languages in the browser. JavaScript wasn't cutting it any more," he said.
However, all the non-Microsoft panelists agreed that, for Silverlight, "cross-platform" needed to mean more than just Windows and Mac. "It should be a wide spectrum, everything under the sun," said Miguel de Icaza, vice president of developer platforms at Novell.
Mike Schroepfer, the leader of Mozilla's engineering group, said it was the wide availability of APIs, like those from Google, which fostered a sort of "spontaneous creativity" for rich Internet application development. The less proprietary the technology, he said, the harder it is apps like mash-ups to emerge.
Dig Deeper on Silverlight and Expression application development