News
Stay informed about the latest enterprise technology news and product updates.
Ajax app testing now available in Parasoft WebKing
Parasoft WebKing 6.0 helps Web developers plug holes in JavaScript through policy creation, strong unit tests and asynchronous HTTP message stubbing.
Category: Application Testing and Security
Description: Parasoft WebKing allows developers to create, execute and manage testing and analysis processes for .NET and Java applications.
The latest edition, v6.0, places a lot of emphasis on JavaScript, since that language is central to Ajax application development but, since it is not compiled, lends itself to errors that are not discovered until runtime. JavaScript is strengthened through policy creation and enforcement for corporate governance and project consistency.

Download this free guide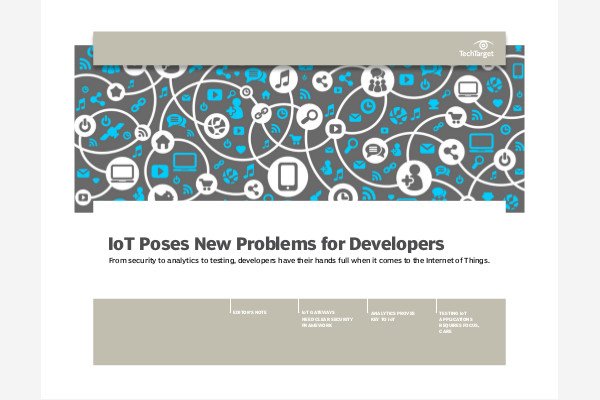 Download: The Developer's Guide to IoT
The IoT world may be exciting, but there are serious technical challenges that need to be addressed, especially by developers. In this handbook, learn how to meet the security, analytics, and testing requirements for IoT applications.
In addition, WebKing uses asynchronous HTTP message stubbing to verify an Ajax-enabled application's client-side JavaScript engine. Finally, the product offers an improved interface for converting test cases into unit tests that use a version of the open-source HttpUnit library, which is particularly suited for Ajax applications.
The product is compatible with Windows XP (Professional or Server Edition), Windows Server 2003 and Windows 2000.
Company site: http://www.parasoft.com/jsp/home.jsp
Product page: http://www.parasoft.com/jsp/products/home.jsp?product=WebKing&
Dig Deeper on .NET Framework security tools