News
Stay informed about the latest enterprise technology news and product updates.
Podcast: ASP.NET AJAX gurus explain the framework inside and out
Two authors of "ASP.NET AJAX in Action" share their insight into getting started with Microsoft's Ajax development framework.
ASP.NET AJAX has burst onto the scene as an effective tool for Ajax-enabling ASP.NET applications.
In this podcast, two authors of the forthcoming ASP.NET AJAX in Action -- David Barkol, a consultant at Neudesic, and Rama Krishna Vavilala, a developer and architect at 3C Software -- chat with SearchVB.com about the ins and outs of the framework. Topics include the JavaScript library within ASP.NET AJAX, the separate set of controls and extensions known as the ASP.NET AJAX Control Toolkit, and the framework's robust server-side programming model. (The book's third author, Alessandro Gallo, talked to SearchVB.com separately. A link to his Q&A interview appears below.)

Download this free guide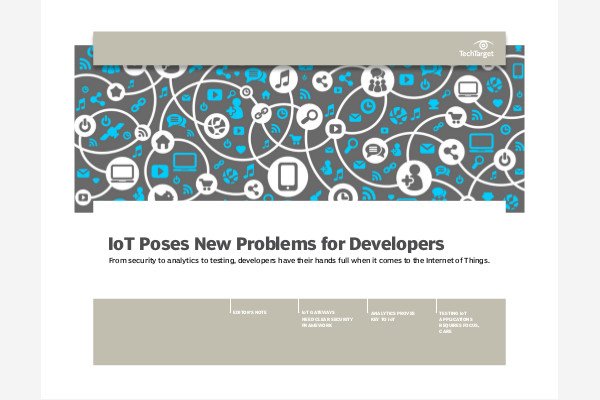 Download: The Developer's Guide to IoT
The IoT world may be exciting, but there are serious technical challenges that need to be addressed, especially by developers. In this handbook, learn how to meet the security, analytics, and testing requirements for IoT applications.
By submitting your personal information, you agree that TechTarget and its partners may contact you regarding relevant content, products and special offers.
You also agree that your personal information may be transferred and processed in the United States, and that you have read and agree to the Terms of Use and the Privacy Policy.
The link for out latest podcast appears below. To listen to it right now, left click on the link. To download it and save it for later, right click on it.
https://cdn.ttgtmedia.com/searchVB/downloads/VB_aspdotnet_ajax_in_action_2007-04-03.mp3
---
Read about the topics discussed in this podcast
Q&A with Alessandro Gallo: Putting ASP.NET AJAX into action
Reference: ASP.NET AJAX Learning Guide
Tip Series: Get started with ASP.NET AJAX development: Part 1 | Part 2 | Part 3
---
Related resources from around the Web
ASP.NET AJAX in Action home page (Manning Publications)
David Barkol's blog
Alessandro "Garbin" Gallo's blog
ASP.NET AJAX home page (Microsoft)
ASP.NET AJAX Control Toolkit on CodePlex (Microsoft)
Scott Guthrie's blog
Nikhil Kothari's blog
Dig Deeper on ASP.NET and Ajax development