News
Stay informed about the latest enterprise technology news and product updates.
Alvas.Net updates audio component tool
Alvas.Audio 4.3 lets end users do more with WaveFormat files, such as converting them to MP3 files.
Category: Components
Description: Alvas.Net offers .NET component libraries for scripts, files, and UI elements such as shapes and labels. Alvas.Audio lets developers add to applications components for playing, recording and compressing audio data. The product is written in pure C# and is compatible with .NET 1.1 (Visual Studio 2003) and .NET 2.0 (Visual Studio 2005).

Download this free guide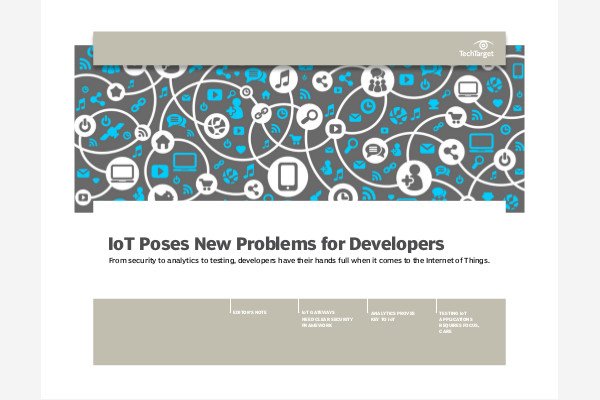 Download: The Developer's Guide to IoT
The IoT world may be exciting, but there are serious technical challenges that need to be addressed, especially by developers. In this handbook, learn how to meet the security, analytics, and testing requirements for IoT applications.
The latest version of Alvas.Audio, v4.3, adds functionality related to the WaveFormat file type. For example, a Wave stream that contains MPEG Layer 3 data can now be converted into an MP3 stream. In addition, users can now call up the format list for a specific WaveFormat. Finally, the application brings up a dialog box where users can select the appropriate waveform-audio format.
Company site: http://www.alvas.net/
Product info and demo download: http://www.alvas.net/alvas.audio.aspx
Dig Deeper on Smart client application development tools