News
Stay informed about the latest enterprise technology news and product updates.
Genome brings object-relational mapping to .NET
Genome's ORM functionality goes beyond SQL concepts to allow strongly-typed query snippets. V3.0 adds support for class model generation in VB.NET.
Category: Database Tools
Description: Genome, an object-relational mapping tool from TechTalk GmbH, provides persistence for .NET classes in relational databases. It generates the data access layer from the class model, and schema mapping to the relational model, provided by the developer. Genome also extends beyond SQL concepts by allowing query snippets to be encapsulated and reused in a strongly typed manner.

Download this free guide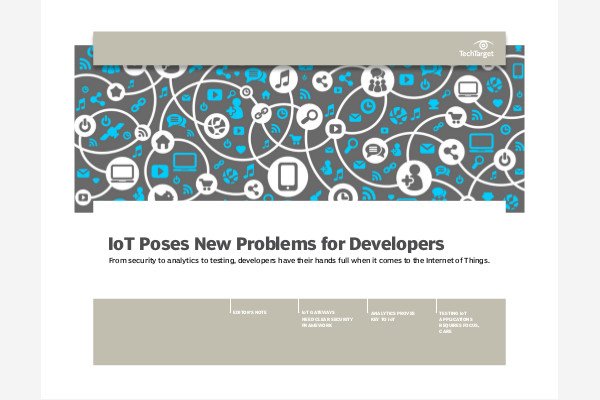 Download: The Developer's Guide to IoT
The IoT world may be exciting, but there are serious technical challenges that need to be addressed, especially by developers. In this handbook, learn how to meet the security, analytics, and testing requirements for IoT applications.
By submitting your personal information, you agree that TechTarget and its partners may contact you regarding relevant content, products and special offers.
You also agree that your personal information may be transferred and processed in the United States, and that you have read and agree to the Terms of Use and the Privacy Policy.
Genome 3.0, currently in beta 2, includes an update to its Database Reverse Engineering Wizard to support class model generation in VB.NET; other new features include DataDomain-specific namespaces, support for transient fields on persistent objects and support for System.Transactions.
Company site: www.genom-e.com
Download Genome 3.0 beta 2: www.genom-e.com/Default.aspx?tabid=57
Dig Deeper on Object Relational Mapping (ORM) in the .NET Framework