News
Stay informed about the latest enterprise technology news and product updates.
Microsoft's Lampson at Usenix: Write software that expects to fail!
Systems must be able to gracefully fail to succeed, and those specified to be perfect are bound to fail, Butler Lampson of MS Research said at the Usenix conference earlier this summer.
Usenix is arguably one of the more interesting among the many computing-oriented technical conferences. It caters to the small but proud group known as system programmers, mostly the true blue Unix folks that worked out many of the kinks of network computing from first principles over a period of years. Yes, it's a Unix hotbed, but the folks who put it on are not so doctrinaire that they mightn't invite a Microsoft Research luminary to present a paper. That's what brought me to Usenix in Boston at the start of June.

Download this free guide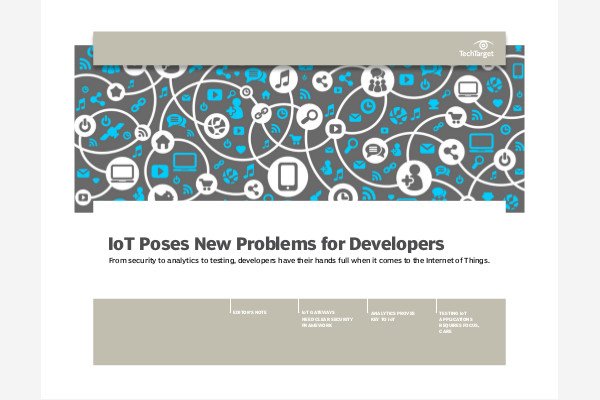 Download: The Developer's Guide to IoT
The IoT world may be exciting, but there are serious technical challenges that need to be addressed, especially by developers. In this handbook, learn how to meet the security, analytics, and testing requirements for IoT applications.
By submitting your personal information, you agree that TechTarget and its partners may contact you regarding relevant content, products and special offers.
You also agree that your personal information may be transferred and processed in the United States, and that you have read and agree to the Terms of Use and the Privacy Policy.
That Usenix invited Microsoft Research Distinguished Engineer Butler Lampson to speak is really not so surprising. He is really quite at home at Usenix, being involved over the years in development of many of the languages and features that led to systems like Unix, and its more recent off shoots such as Windows NT, MacOS, and Linux.
At a session on 'Failures and Futures in System Research' Lampson discussed RISC, persistence, RPCs, garbage collection, and much, much more. His thesis was not vividly discernible. But he focused on the notion that, in most cases, to succeed, systems must be able to gracefully fail. Or, alternatively, that systems specified to be perfect are almost always bound to fail.
I took the idea to be this: Build simpler systems that adapt to catastrophe.
Dig Deeper on .NET Framework security best practices