News
Stay informed about the latest enterprise technology news and product updates.
MS offering sample source code in VS 2005 starter kits
Microsoft is offering source code for a variety of different applications in downloadable Visual Studio 2005 Starter Kits.
Microsoft is offering sample source code for a variety of different applications in downloadable Visual Studio 2005 Starter Kits. The code in the kits is enough for a standalone application. Beginning developers can use the standalone app as a learning tool, while more advanced programmers can use it the foundation for a custom application.

Download this free guide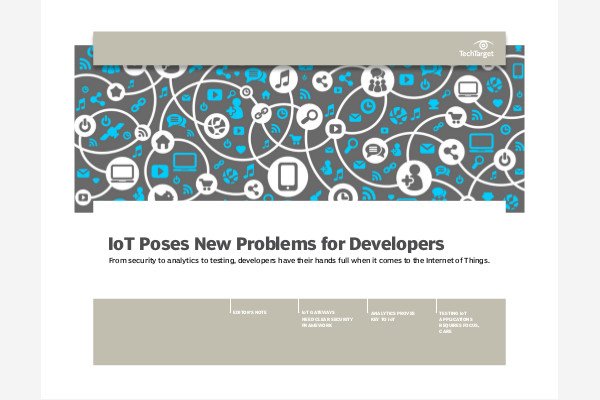 Download: The Developer's Guide to IoT
The IoT world may be exciting, but there are serious technical challenges that need to be addressed, especially by developers. In this handbook, learn how to meet the security, analytics, and testing requirements for IoT applications.
By submitting your personal information, you agree that TechTarget and its partners may contact you regarding relevant content, products and special offers.
You also agree that your personal information may be transferred and processed in the United States, and that you have read and agree to the Terms of Use and the Privacy Policy.
The kits are licensed under the Microsoft Permissive License from the Shared Source Initiative. This means developers can modify the source code or binary code for either commercial or non-commercial use, Microsoft said. Each kit includes documentation that explains how code can be modified or expanded.
Right now there are 11 starter kits. Most interesting to veteran VBers is the Sample Access Provider starter kit. This is a C# class library that contains implementations of ASP.NET 2.0 providers for Membership, Role Manager, Profile and Web Parts Personalization features. In addition, the kit contains an Access Database for storing the providers and a sample web.config that demonstrates how to configure the providers for use in an ASP.NET 2.0 application. Read more about Sample Access Provider here.
The other 10 starter kits fall into two categories: Windows and Visual Web Developer. Windows kits include a Web services-based shareware application and a Windows Form that analyzes Web site statistics, while the Visual Web Developer kits feature a Web app for tracking business projects. Read more about the kits, download them and see screen shots of what the sample code produces here.
RELATED
Download the Starter Kits (MSDN)
Create your own Starter Kit (MSDN)
Dig Deeper on .NET Framework 2.0 and Visual Studio 2005 development