News
Stay informed about the latest enterprise technology news and product updates.
Ask Microsoft: Mono support, LAMP
Amanda Morgan of Microsoft's Global Positioning group talks about why her company doesn't support the Mono project and its position on Linux/Apache/MySQL/PHP (LAMP).
On an occasional basis, Microsoft executives answer your questions through SearchVB.com's "Ask Microsoft …" These questions were answered by the software maker's Competitive Team.

Download this free guide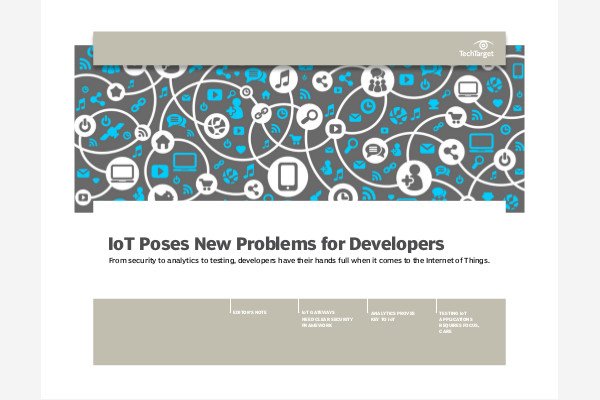 Download: The Developer's Guide to IoT
The IoT world may be exciting, but there are serious technical challenges that need to be addressed, especially by developers. In this handbook, learn how to meet the security, analytics, and testing requirements for IoT applications.

Does Microsoft support the Mono project? If it does, then developers like me will not have a problem developing applications or components for .NET. I have been using Linux as my development environment and for regular computing work and I don't plan to switch. -- Sri Thuraisamy
No, Microsoft does not support the Mono product, nor has it licensed anything to Novell/Ximian. Mono is an attempt by Novell to reverse engineer parts of Microsoft's .NET Framework. It is not an extension of the .NET Framework and it should not be considered as such.
Frankly, Mono is just one example of the level of excitement within the developer community around .NET. At this point there are millions of developers building .NET connected applications, and more than 80 million distributions of the .NET Framework. Microsoft has also worked with partners to standardize parts of the .NET Framework in ISO. -- Amanda Morgan, Group Product Manager, Microsoft Global Positioning
What are some the things you like most about LAMP (Linux/Apache/MySQL/PHP), OpenOffice and Mozilla? -- Lazhar Bourennani
It all boils down to one thing: easy-to-use solutions to solve customer needs. This is the area where Linux has the biggest challenge. Customers ultimately don't care about operating systems, they care about a stable platform for running their applications efficiently and with minimal training. While Linux has a number of infrastructure features in the OS, well supported, robust applications are still not there. This will continue to be a challenge for the Linux community as long as there are multiple conflicting distributions with multiple user interfaces. ISVs are challenged enough selling products into a community that favors "free," let alone needing multiple versions for different distributions. -- Amanda Morgan, Group Product Manager, Microsoft Global Positioning
Dig Deeper on Win Development Resources