SearchVB.com's Top 10 Downloads of Fall 2006
Here we offer fast access to the 10 most popular downloads on SearchVB.com this October, November and December.
"Top 10 Downloads" is a quarterly feature in which SearchVB.com offers fast access to the 10 most popular VBCode.com downloads. In this second edition, we link to this fall's reader favorites. Spots 1-4 remain unchanged from the summer, while "Import, export data to and from Access, CVS, Excel files" moved up three spots to #5 in the chart. (Editor's note: Technically, this feature comprises the top 10 downloads from October, November and December, as calculated by site statistic metrics, but we much prefer "fall" to "Q4.")

Download this free guide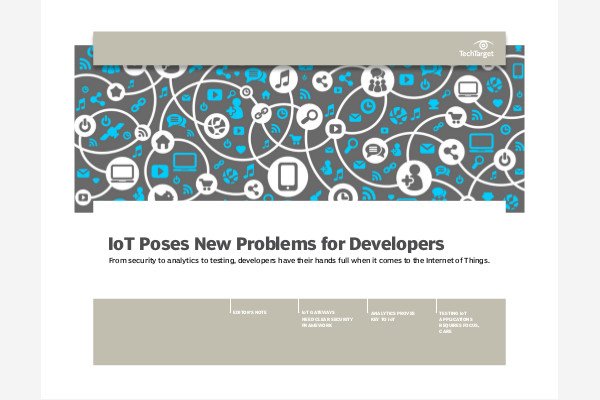 Download: The Developer's Guide to IoT
The IoT world may be exciting, but there are serious technical challenges that need to be addressed, especially by developers. In this handbook, learn how to meet the security, analytics, and testing requirements for IoT applications.
| | | |
| --- | --- | --- |
| # | Download | Click on |
| 1 | Hospital management system | |
| 2 | Use MSFlexGrid and MSHFlexGrid | |
| 3 | VB error number and description | |
| 4 | How to ping an IP address using VB | |
| 5 | Import, export data to and from Access, CVS, Excel files | |
| 6 | Convert Excel to text from command line | |
| 7 | MySQL Query Analyzer and more | |
| 8 | Connect to database using VB6 | |
| 9 | Search database table, display results in ListBox using ADODC | |
| 10 | Use Crystal Reports with MS Access | |
For our newest downloads, check out the following pages:
Back to VBCode.com download table of contents
Dig Deeper on Visual Basic 6 programming language