Q
Problem solve
Get help with specific problems with your technologies, process and projects.
VS.NET freezes when I use any debugging feature

Download this free guide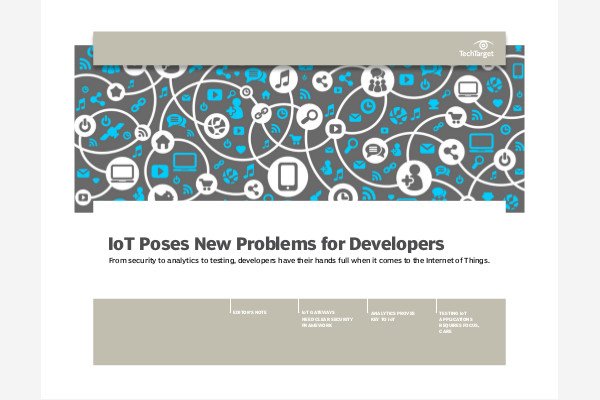 Download: The Developer's Guide to IoT
The IoT world may be exciting, but there are serious technical challenges that need to be addressed, especially by developers. In this handbook, learn how to meet the security, analytics, and testing requirements for IoT applications.

By submitting your personal information, you agree that TechTarget and its partners may contact you regarding relevant content, products and special offers.

You also agree that your personal information may be transferred and processed in the United States, and that you have read and agree to the Terms of Use and the Privacy Policy.

Visual Studio .NET 2003 takes about five minutes to start at the splash screen. Then, once inside, it works fine until I try and use any type of debugging feature. The Tools -> Options -> Debugging freezes the program as well. I've tried to uninstall completely and reinstall, but it's the same problem. Windows Event viewer says: The server {B20E899D-B079-479D-A4DC-10F758D9CD9A} did not register with DCOM within the required timeout. This shows up every time VS.NET freezes.
Yikes! I haven't seen this one before. The GUID {B20E899D-B079-479D-A4DC-10F758D9CD9A}is one from the MDM (Machine Debug Manager) Utilities. MDM.EXE is the magic piece that actually does the debugging. What possibly could be wrong is that the MDM Service for some reason isn't started. Before starting VS.NET, do a "net start mdm" in a console window. If it says it's started, something is completely out of whack on your machine and you may need to contact Microsoft. If it's not started, then we know what the problem is and you'll need to set MDM to be an automatically started service.

Dig Deeper on .NET Framework security best practices
What is a JAD session? This term is referred to often in job postings and seems like some kind of brainstorm you carry out with a client to define IT... Continue Reading
Have a question for an expert?
Please add a title for your question
Get answers from a TechTarget expert on whatever's puzzling you.