Q
Problem solve
Get help with specific problems with your technologies, process and projects.
Mysterious error when updating a DataTable-based datagrid
I am getting an error when trying to do an Update to a datagrid based on a DataTable: "Object reference not set to an instance of an object" Any help or suggestions are greatly appreciated!
Your problem is with Session State. When your application sends a web page to the browser the server destroys your application variables. So your dtglobal and dvglobal objects will no longer be instantiated on a subsequent postback.

Download this free guide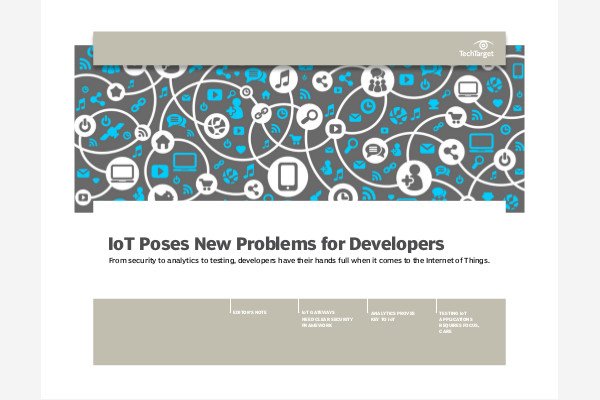 Download: The Developer's Guide to IoT
The IoT world may be exciting, but there are serious technical challenges that need to be addressed, especially by developers. In this handbook, learn how to meet the security, analytics, and testing requirements for IoT applications.
By submitting your personal information, you agree that TechTarget and its partners may contact you regarding relevant content, products and special offers.
You also agree that your personal information may be transferred and processed in the United States, and that you have read and agree to the Terms of Use and the Privacy Policy.
One way to overcome this problem is to save these objects in session state and retrieve them in Page_Load.
You can add the following lines of code to the end of your "btCreateObjs_Click" method to save the objects in session state:
Me.Session.Add("dtGlobal", dtglobal) Me.Session.Add("dvGlobal", dtglobal)
And, you can add the following lines of code to the Page_Load method to retrieve the objects from session state:
dtglobal = DirectCast(Me.Session("dtGlobal"), DataTable) dvglobal = DirectCast(Me.Session("dvGlobal"), DataView
You need to remember that when the web page is on the client, you are no longer on the server. The only objects retained on the server are those in session state or cache.

Dig Deeper on Win Development Resources
Have a question for an expert?
Please add a title for your question
Get answers from a TechTarget expert on whatever's puzzling you.