Q
Problem solve
Get help with specific problems with your technologies, process and projects.
How do I run a DOS command in .NET and place the results in a text file with specified path?
Here we demonstrate how to run a DOS command in VB .NET and place the results in a text file with the appropriate path specified.

Download this free guide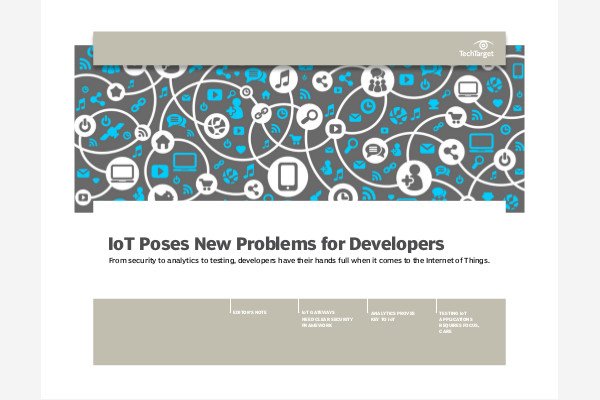 Download: The Developer's Guide to IoT
The IoT world may be exciting, but there are serious technical challenges that need to be addressed, especially by developers. In this handbook, learn how to meet the security, analytics, and testing requirements for IoT applications.

By submitting your personal information, you agree that TechTarget and its partners may contact you regarding relevant content, products and special offers.

You also agree that your personal information may be transferred and processed in the United States, and that you have read and agree to the Terms of Use and the Privacy Policy.

How do I run DOS a command in .NET and place the results in a text file with specified path? (e.g. DIR)
You have to use the System.Diagnostics.Process class. The following code issues a dir command and retrieves all the output generated by the command prompt in a string variable. You can write its contents to a file if you want:

ProcessStartInfo si = new ProcessStartInfo("cmd.exe");
// Redirect both streams so we can write/read them.
si.RedirectStandardInput = true;
si.RedirectStandardOutput = true;
si.UseShellExecute = false;
// Start the procses.
Process p = Process.Start(si);
// Issue the dir command.
p.StandardInput.WriteLine(@"dir c:");
// Exit the application.
p.StandardInput.WriteLine(@"exit");
// Read all the output generated from it.
string output = p.StandardOutput.ReadToEnd();

Dig Deeper on VB 6 to VB .NET Migration
Here Daniel Cazzulino explains how to load a DSL (domain specific language) domain model instance file programmatically. This requires the .NET type ... Continue Reading
Here we offer a glimpse at 12 of .NET development expert Danny Cazzulino's top ASP.NET questions and answers. Continue Reading
C# developers should NOT be modifying InitializeComponent method in the code-behind (or any of the variable definitions) by hand. Continue Reading
Have a question for an expert?
Please add a title for your question
Get answers from a TechTarget expert on whatever's puzzling you.