Q
Problem solve
Get help with specific problems with your technologies, process and projects.
How can I create a custom template for VS.NET that already has a GUID and some user parameters in it
I want to create a custom template for Visual Studio .NET that already has a GUID and some user parameters in it. I already found out how to create a custom template, how to put it in the new project dialog box and what I have to do to create the GUID while creating the project.

Download this free guide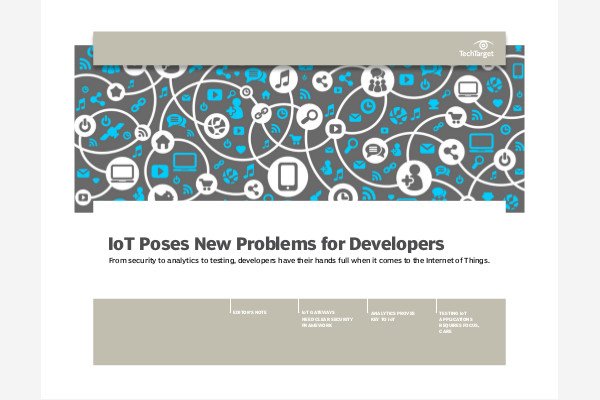 Download: The Developer's Guide to IoT
The IoT world may be exciting, but there are serious technical challenges that need to be addressed, especially by developers. In this handbook, learn how to meet the security, analytics, and testing requirements for IoT applications.
By submitting your personal information, you agree that TechTarget and its partners may contact you regarding relevant content, products and special offers.
You also agree that your personal information may be transferred and processed in the United States, and that you have read and agree to the Terms of Use and the Privacy Policy.
My problem is how to pass some user parameters that will be shown like the GUID in the new project. It would be perfect if a dialog box appeared when I pressed the create project button, and the strings I typed in there would appear in the new project.
I already read how to do so in Visual Studio 6.0., but I own Visual Studio 2003 and it seems to be totally different to manage this problem in the newer version. Do you know what I have to do? Thank you.
What you'll want to do is look at the examples for creating your own Wizards in Visual Studio .NET. If you've already figured out the template format, you're half way there. See the documentation for creating and programming Wizards at: http://msdn.microsoft.com/library/default.asp?url=/library/en-us/vsintro7/html/vxconcreatingwizard.asp.

Dig Deeper on Win Development Resources
What is a JAD session? This term is referred to often in job postings and seems like some kind of brainstorm you carry out with a client to define IT... Continue Reading
Have a question for an expert?
Please add a title for your question
Get answers from a TechTarget expert on whatever's puzzling you.