Q
Problem solve
Get help with specific problems with your technologies, process and projects.
Building a C# applet
I am wondering how to build a C# applet. I built a class library with a custom control. But the browser (IE6) fails to render it as an object. Do you have some examples to show how to achieve this? By the way, can a C# applet be run under platforms without the .NET Framework pre-installed?
There's no such concept as a C# "applet". At most, there are custom Windows forms controls that are embedded on a page. Of course, just like in Java, you can't run it if you don't have the corresponding runtime on the client machine. You can use the <object> tag to add it to an HTML page:

Download this free guide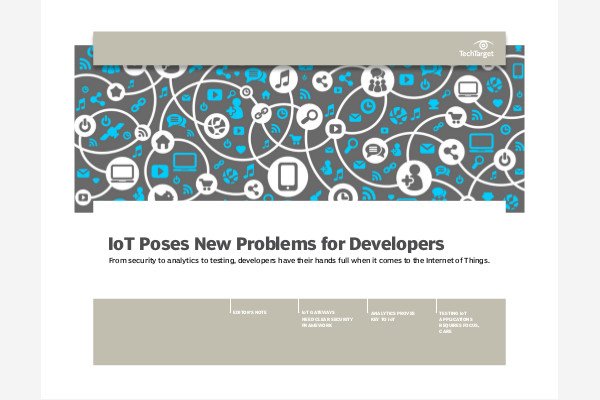 Download: The Developer's Guide to IoT
The IoT world may be exciting, but there are serious technical challenges that need to be addressed, especially by developers. In this handbook, learn how to meet the security, analytics, and testing requirements for IoT applications.
By submitting your personal information, you agree that TechTarget and its partners may contact you regarding relevant content, products and special offers.
You also agree that your personal information may be transferred and processed in the United States, and that you have read and agree to the Terms of Use and the Privacy Policy.

<object id="MyControl" 
classid="http://mywebsite/MyClassLibrary.dll#FullNamespace.MyControlClass" 
height="480 "width="640">
</object>
The class ID contains the URL of the DLL for downloading and the fully qualified name of the class that implements the control. The library must not be placed on the /bin folder of a Web application in order to be served by IIS/ASP.NET.

Dig Deeper on C# programming language
Here Daniel Cazzulino explains how to load a DSL (domain specific language) domain model instance file programmatically. This requires the .NET type ... Continue Reading
Here we offer a glimpse at 12 of .NET development expert Danny Cazzulino's top ASP.NET questions and answers. Continue Reading
C# developers should NOT be modifying InitializeComponent method in the code-behind (or any of the variable definitions) by hand. Continue Reading
Have a question for an expert?
Please add a title for your question
Get answers from a TechTarget expert on whatever's puzzling you.