Problem solve
Get help with specific problems with your technologies, process and projects.
Removing duplicate records from a table that has no primary key
A query to find composite primary keys.
This Article Covers
RELATED TOPICS
Looking for something else?
There are situations where you may have to rethink queries to tackle complex problems. Here is one of them. We had a table in a SQL Server database called NAMELINK where no primary key was defined. The structure was as follows:

Download this free guide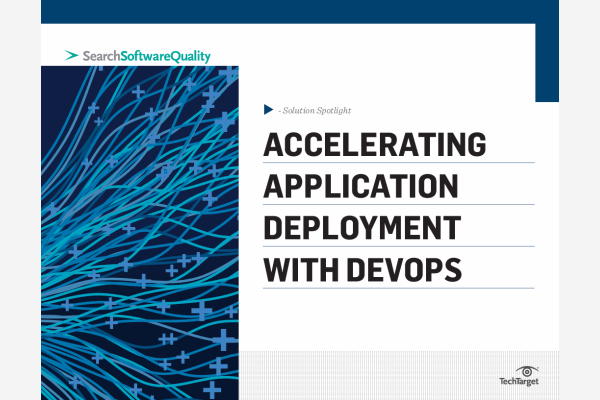 The Benefits of a DevOps Approach
Bringing development and IT ops together can help you address many app deployment challenges. Our expert guide highlights the benefits of a DevOps approach. Explore how you can successfully integrate your teams to improve collaboration, streamline testing, and more.
By submitting your personal information, you agree that TechTarget and its partners may contact you regarding relevant content, products and special offers.
You also agree that your personal information may be transferred and processed in the United States, and that you have read and agree to the Terms of Use and the Privacy Policy.

NameId1         int       4       not null
Category        char      5       nullable
Relation12      char      20      nullable
NameId2         int       4       not null
Relation21      char      21      nullable
Remarks         char      30      nullable
Dependent       smallint  2       not null

While converting to another database, we assumed that NameId1 and NameId2 are composite primary keys. There may be some cases where they aren't unique. Now we wanted a select query to fetch only those records where the combination of NameId1 and NameId2 is unique.

To be more clear, if the values are as follows:

Nameid1 Nameid2
1       2
2       1

Then the select query should fetch only one combination and not both.

Here is the query. It has been tested on SQL Server 7.0:

SELECT NAMELINK.* FROM NAMELINK LEFT JOIN
(SELECT nl1.* FROM NAMELINK nl1 INNER JOIN NAMELINK nl2 on
nl1.Nameid2 = nl2.Nameid1 and nl1.Nameid1 = nl2.Nameid2
) MyNameLink ON Namelink.Nameid1 = MyNameLink.Nameid1
and Namelink.Nameid2 = MyNameLink.Nameid2
WHERE MyNameLink.Nameid1 IS NULL AND MyNameLink.Nameid2 IS NULL
UNION ALL
SELECT nl2.* FROM NAMELINK nl1 INNER JOIN NAMELINK nl2 on
nl1.Nameid2 = nl2.Nameid1 and nl1.Nameid1= nl2.Nameid2
WHERE nl2.Nameid1 = ( SELECT TOP 1 nl3.Nameid1 FROM NAMELINK nl3 INNER JOIN
NAMELINK nl4 ON nl3.Nameid2 = nl4.nameid1 and nl3.Nameid1 = nl4.Nameid2
WHERE (nl3.Nameid1 + nl3.Nameid2) = (nl1.Nameid1 + nl1.Nameid2) ) and
nl2.Nameid2 = ( SELECT TOP 1 nl3.Nameid2 FROM NAMELINK nl3 INNER JOIN
NAMELINK nl4 ON nl3.Nameid2 = nl4.nameid1 and nl3.Nameid1 = nl4.Nameid2
WHERE (nl3.Nameid1 + nl3.Nameid2) = (nl1.Nameid1 + nl1.Nameid2))

For More Information