Properties in VB.NET
Properties abstract the data from being manipulated directly by the client. Furthermore, properties also facilitate the defining of actions and data of the interface.
Looking for something else?
Please let other users know how useful this tip is by rating it below. Do you have a tip or code of your own you'd like to share? Submit it here!

Download this free guide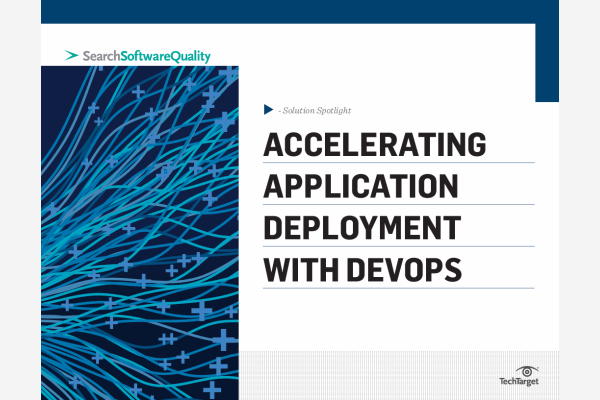 The Benefits of a DevOps Approach
Bringing development and IT ops together can help you address many app deployment challenges. Our expert guide highlights the benefits of a DevOps approach. Explore how you can successfully integrate your teams to improve collaboration, streamline testing, and more.
By submitting your email address, you agree to receive emails regarding relevant topic offers from TechTarget and its partners. You can withdraw your consent at any time. Contact TechTarget at 275 Grove Street, Newton, MA.
You also agree that your personal information may be transferred and processed in the United States, and that you have read and agree to the Terms of Use and the Privacy Policy.

---
Properties are one of the fundamental things any object oriented language must support. Properties are not new for the VB6 programmer, but I feel that properties have not really been given the importance they deserve. Properties abstract the data from being manipulated directly by the client. Furthermore, properties also facilitate the defining of actions and data of the interface. VB.NET properties are very simple to understand and define. For example:

Option Strict Off
Imports System
Imports Microsoft.VisualBasic 

    Class MyServer
      Dim vfname As String

      Public Property fname()
       Get
        fname = vfname
       End Get 

       Set
        vfname = value
       End Set
      End Property

    End Class
 
    Class MyClient

      Shared Sub main()
        Dim o As New MyServer()
        o.fname = "www.DotNetExtreme.com"
        msgbox(o.fname)
      End Sub

    End Class

Further, adding simple syntax like ReadOnly or WriteOnly specifies that the property if readonly or writeonly. For example:

      Public Readonly Property fname()
       Get
        fname = vfname
       End Get 

      End Property
---
Source: DotNetExtreme.com

Dig Deeper on Visual Basic 6 programming language