Problem solve
Get help with specific problems with your technologies, process and projects.
Microsoft certification examinations to be retired
John Smiley MCSD, explains which Visual Basic exams will retire next.
This Article Covers
RELATED TOPICS
Looking for something else?

Download this free guide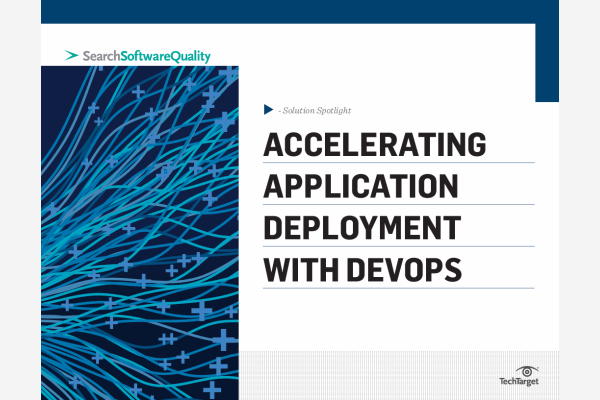 The Benefits of a DevOps Approach
Bringing development and IT ops together can help you address many app deployment challenges. Our expert guide highlights the benefits of a DevOps approach. Explore how you can successfully integrate your teams to improve collaboration, streamline testing, and more.
By submitting your personal information, you agree that TechTarget and its partners may contact you regarding relevant content, products and special offers.
You also agree that your personal information may be transferred and processed in the United States, and that you have read and agree to the Terms of Use and the Privacy Policy.

Microsoft Certification Examinations to be retired

I've talked about Microsoft Certification in past tips, so I thought I would take this opportunity to warn you that Microsoft is planning on retiring 18 exams at the end of this year. Included among these retiring exams is Exam 70-165 (Developing Applications with Microsoft Visual Basic 5.0). Of the 18 exams being retired, this one is the only one that I can see which would impact the MCP (Microsoft Certified Profession) or the MCSD (Microsoft Certified Solutions Developer) Certifications.

I'm not sure how many among you have taken the Visual Basic 5 exam, and used it either to give you your MCP (Microsoft Certified Professional) Certification or to form part of the requirements for your MCSD (Microsoft Certified Solutions Developer) Certification. But, if you did, you should be aware that unless you take a replacement examination, you will eventually lose your certifications.

For more information about the retired exams, follow this link:

http://www.microsoft.com/trainingandservices/default.asp?PageID=mcp&PageCall=examstoretire⋐Site=examinfo

Now that we have the bad news out of the way, let me give you the good news.

The good news is that there's no immediate danger to your Certifications. You'll have a full year, until December 31, 2001, to take and pass a replacement examination. For a list of examinations that can be used for the MCP and MCSD certifications, follow this link:
http://www.microsoft.com/trainingandservices/default.asp?PageID=mcp&PageCall=requirements⋐Site=cert/mcsd&AnnMenu=mcsd
------------------------------------------------------------------
Written by John Smiley, MCP, MCSD and MCT, author, and adjunct professor of Computer Science at Penn State University in Abington, Philadelphia University, and Holy Family College. John has been teaching computer programming for nearly 20 years.

John Smiley is president of Smiley and Associates, http://www.johnsmiley.com/smass/smass.htm a computer consulting firm located in New Jersey.

Dig Deeper on Microsoft certification exams