Problem solve
Get help with specific problems with your technologies, process and projects.
How to ask for a raise -- and not get fired
It's hard to know how to ask for a raise. Anxiety certainly doesn't help. These tips should help you determine when it's a good time to ask for a raise, and when it's not.
Looking for something else?
Everyone wants more money. Not everyone knows how to ask for a raise.
Across the country, as annual performance reviews roll around and the New Year brings aspirations for higher salaries, thousands of IT workers are likely considering the best way to bring up the issue. Perhaps you may even be one of them. If so, it's important to understand a few things about the process of how to ask for a raise. First, you should know how to assess whether it's reasonable to ask for a raise. If it is indeed reasonable and merited, there's a right way and a wrong way to bring up the issue.

Download this free guide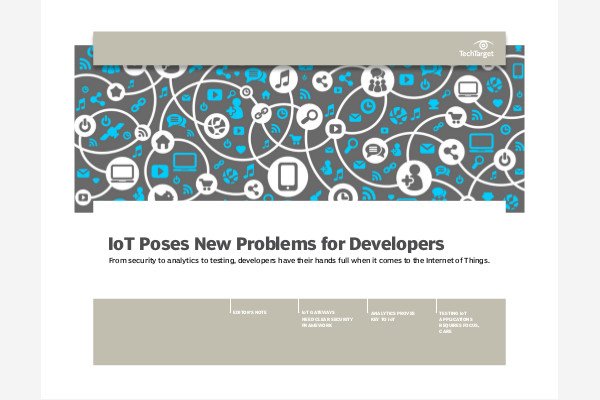 Download: The Developer's Guide to IoT
The IoT world may be exciting, but there are serious technical challenges that need to be addressed, especially by developers. In this handbook, learn how to meet the security, analytics, and testing requirements for IoT applications.

By submitting your personal information, you agree that TechTarget and its partners may contact you regarding relevant content, products and special offers.

You also agree that your personal information may be transferred and processed in the United States, and that you have read and agree to the Terms of Use and the Privacy Policy.

Should you ask for a raise?

First things first -- if your employer doesn't think that you deserve a raise, you are probably not getting one. Obviously, common sense plays a major role. If you have not been doing well on your performance reviews or taking initiative to help advance your employer's corporate goals, you may not have a lot of ground to stand on as far as asking for a raise.

"Employers make decisions about raises based on their perception of whether the employee is worth more than he or she is currently being paid," says Janet Scarborough, Ph.D, a career counselor at Bridgeway Career Development. Employees with a strong track record and documented contribution to the bottom line will have the most ground to stand on.

However, it's also important to realize that despite your accomplishments; sometimes the time is just not right. If your employer is struggling financially or falling behind in earnings reports, realize that the odds of getting a raise may be slim.

"A person can have great performance reviews and have been in the same job since 2001, but if the company is not doing well, the employee is in no position to demand a raise, says Agim Zabeli, a staffing consultant with Quakertown, Penn.-based Barr Associates. Conversely, if a company is doing particularly well, the odds of getting a raise may be higher than usual.

What specific times are appropriate to ask for a raise?

There are a number of natural times that make the most sense to bring up salary issues with your employer. According to Scarborough, it is reasonable to raise the issue after a change in your value to the company. "These times would include finishing a degree or professional certification, landing a lucrative client or closing a sale, improving operations in such a way as to reduce costs or increase profit, or gaining experience and doing the work faster or better," she says.

If you have received a job offer from another company, this may also be a time to ask for a raise, says Ed Tittel, series editor of the Exam Cram 2 series of certification books, published by Que Publishing. "If they're in the process of considering an offer from another party and the other company is offering higher compensation, it's not unreasonable to go to the current employer and compare offers."

According to Zabeli, odds of getting a raise can depend more heavily on market conditions and business factors than time on the job or performance evaluations. If the company is trying to hire more people, that may be exactly how to ask for a raise.

"Recruitment costs are high and everybody hates screening resumes and interviewing candidates," he says. "This would be a time the employer definitely does not want to lose a good employee and have to hire even more people."

However, perhaps the most natural time to ask for a raise is your regularly scheduled performance review, according to Tittel, since that is the time that the company has scheduled to deal with compensation evaluations. In order to boost your odds of success, you want to demonstrate your worth to your employer and offer some well thought out reasons why you deserve a salary increase.

"The key to an increase in compensation is a demonstration to one's employer that one has added more value to the bottom line than the current compensation reflects," Tittel says.

If you are able to pull together some numbers that show a specific dollar figure on your contribution to the company's financial picture, this will greatly boost your odds of success. Other strategies to consider around the time of your annual performance review are to study salary surveys and market statistics for the pay in your specific profession, and be prepared to discuss your achievements and specific accomplishments over the past few years.

"The best case scenario is that an employee does something tangible that gives the employer the incentive to reward the accomplishment," Scarborough says. "Simply putting another year of time into a job is often not sufficient reason to receive a raise."

What are some common mistakes in asking for a raise?

There are several mistakes that employees regularly tend to make in discussing compensation issues. Scarborough offers the following list of common sense no-no's when considering how to ask for a raise:
Don't passively accept what you are offered without looking at whether the amount makes sense.
Don't ask for a raise if your employer is struggling financially.
Avoid "acting entitled to a raise when there isn't a track record of performance to support it."
Don't approach your manager when he or she is stressed out from another issue.
Dig Deeper on .NET job advice