Problem solve
Get help with specific problems with your technologies, process and projects.
Generate RSA public and private keys, export to XML
This tip shows how RSA keys can be saved to disk as an XML file. The XML files can then be used to make an RSA secure channel
Looking for something else?
TECHNOLOGIES

Download this free guide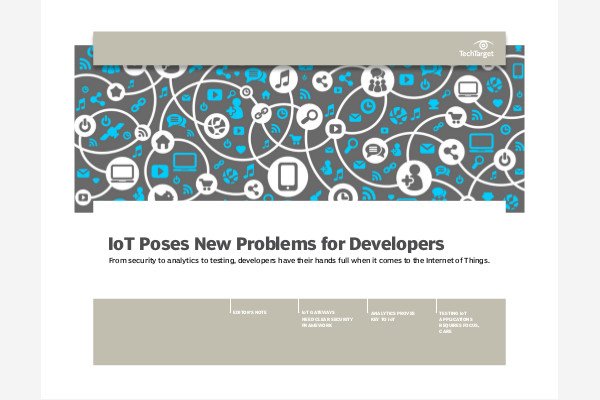 Download: The Developer's Guide to IoT
The IoT world may be exciting, but there are serious technical challenges that need to be addressed, especially by developers. In this handbook, learn how to meet the security, analytics, and testing requirements for IoT applications.

By submitting your personal information, you agree that TechTarget and its partners may contact you regarding relevant content, products and special offers.

You also agree that your personal information may be transferred and processed in the United States, and that you have read and agree to the Terms of Use and the Privacy Policy.

The following method shows how RSA keys can be saved to disk as an XML file. The XML files can then be used to make an RSA secure channel -- the public key is used for encryption and the private one for decryption.

/// <summary>
/// Generates 2 XML files (public and private key) 
/// </summary> 
/// <param name="privateKeyPath">RSA private key file path</param> 
/// <param name="publicKeyPath">RSA private key file path</param> /
// <param name="size">secure size must be above 512</param> 
public static void GenerateRsa(string privateKeyPath, string publicKeyPath, int size) 
{
    //stream to save the keys
    FileStream fs = null;
    StreamWriter sw = null;

    //create RSA provider
    RSACryptoServiceProvider rsa = new RSACryptoServiceProvider(size);
    try
    {
        //save private key
        fs = new FileStream(privateKeyPath, FileMode.Create, FileAccess.Write);
        sw = new StreamWriter(fs);
        sw.Write(rsa.ToXmlString(true));
        sw.Flush();
    }
    finally
    {
        if (sw != null) sw.Close();
        if (fs != null) fs.Close();
    }

    try
    {
        //save public key
        fs = new FileStream(publicKeyPath, FileMode.Create, FileAccess.Write);
        sw = new StreamWriter(fs);
        sw.Write(rsa.ToXmlString(false));
        sw.Flush();
    }
    finally
    {
        if (sw != null) sw.Close();
        if (fs != null) fs.Close();
    }
    rsa.Clear();
}

Dig Deeper on .NET Framework security best practices