Problem solve
Get help with specific problems with your technologies, process and projects.
Debugging apps that use Visual Basic 6 and VB.NET
It's easy to create applications with bits and pieces of Visual Basic 6 and Visual Basic .NET. Maintaining code for these "hybrid" apps, though, requires a bit of extra care.
Looking for something else?
Given the popularity and ease of use of Visual Basic 6, it's little surprise that Microsoft makes it easy to build applications that use both Visual Basic 6 and Visual Basic .NET. Developers can write applications in VB .NET and bring legacy Visual Basic objects into the new app, or they can leave existing apps in VB 6 and call into the .NET Framework to take advantage of functionality not native to VB 6.

Download this free guide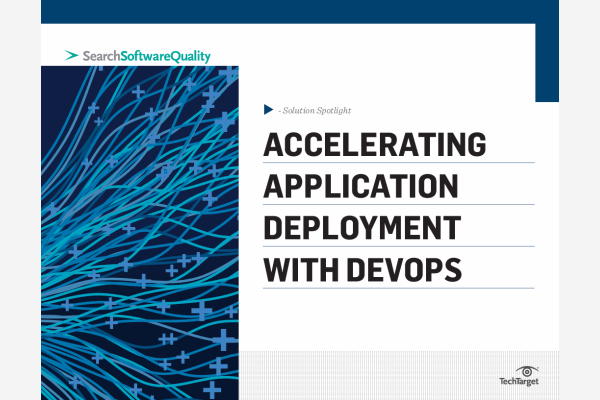 The Benefits of a DevOps Approach
Bringing development and IT ops together can help you address many app deployment challenges. Our expert guide highlights the benefits of a DevOps approach. Explore how you can successfully integrate your teams to improve collaboration, streamline testing, and more.
By submitting your personal information, you agree that TechTarget and its partners may contact you regarding relevant content, products and special offers.
You also agree that your personal information may be transferred and processed in the United States, and that you have read and agree to the Terms of Use and the Privacy Policy.

One concern that arises with these so-called "hybrid" applications is maintaining them.

Debugging is simple for applications written in a single language, but when VB 6 code is calling into VB.NET code, and vice versa, debugging gets a bit more complex. (No matter how complex, though, it is certainly not a process that should be deemphasized.)

A recent MSDN article by Scott Swigart addresses hybrid application debugging. It covers both VB .NET apps that use VB 6 components and VB 6 applications that use VB.NET components. As expected, both processes require a bit of switching between VB 6 and Visual Studio 2005 -- but it's a small price to pay for a bug-free application that offers the best of Visual Basic 6 and Visual Basic .NET.

Read "Debugging Hybrid Visual Basic 6.0/Visual Basic .NET Applications" on MSDN