Problem solve
Get help with specific problems with your technologies, process and projects.
Book excerpt: Code snippets in Visual Studio 2005
This chapter from "Professional Visual Studio 2005" explains code snippets, which let developers save frequently used chunks of code and call them up whenever needed.
Looking for something else?
Visual Studio 2005 is the ideal IDE for developing robust .NET 2.0 applications -- and, with the release of Windows Vista, for .NET 3.0 apps as well. Professional Visual Studio 2005 from Wrox Press explains what the IDE brings to the table throughout the software development lifecycle -- design, documentation, coding, debugging, testing and deploying. The authors also devote a few chapters to general tips and timesavers.

Download this free guide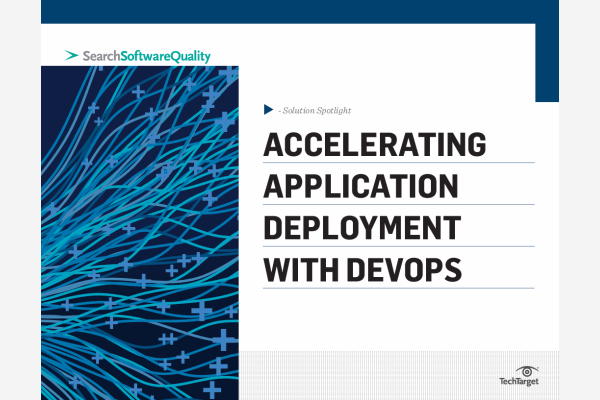 The Benefits of a DevOps Approach
Bringing development and IT ops together can help you address many app deployment challenges. Our expert guide highlights the benefits of a DevOps approach. Explore how you can successfully integrate your teams to improve collaboration, streamline testing, and more.
By submitting your personal information, you agree that TechTarget and its partners may contact you regarding relevant content, products and special offers.
You also agree that your personal information may be transferred and processed in the United States, and that you have read and agree to the Terms of Use and the Privacy Policy.
Chapter 19, Code Snippets, examines the new feature of Visual Studio 2005 that allows developers to insert frequently used sections of code into an application's code base. Snippets, which are saved as XML files, can then be reused early and often. In the chapter, authors Andrew Parsons and Nick Randolph discuss the differences between code snippets ion Visual Basic, C# and J# and demonstrate how to create and manage libraries of snippets.

Read the rest of the excerpt in this PDF.
MORE: Read Chapter 45 of this book, Upgrading to Visual Studio 2005
---
Excerpted from the Wrox Press book, Professional Visual Studio 2005 (ISBN 978-0-7645-9846-3) by Andrew Parsons and Nick Randolph.
Copyright © 2006. Published by John Wiley & Sons Inc. Reprinted with permission.
---
More on Visual Studio 2005 from SearchVB.com
Visual Studio 2005 Learning Guide