Problem solve
Get help with specific problems with your technologies, process and projects.
All aboard the Microsoft Visual Studio Express
Microsoft released its first free versions of its developer tools under Express Edition branding with Visual Studio 2005. Visual Studio 2008 is no exception.
Looking for something else?
TECHNOLOGIES
Microsoft released its first free versions of its developer tools under Express Edition branding with Visual Studio 2005. Now that Visual Studio 2008 is in the offing, with commercial release scheduled for early 2008, Microsoft is unleashing another batch of Express Edition products through its Visual Studio Express Developer Center.

Download this free guide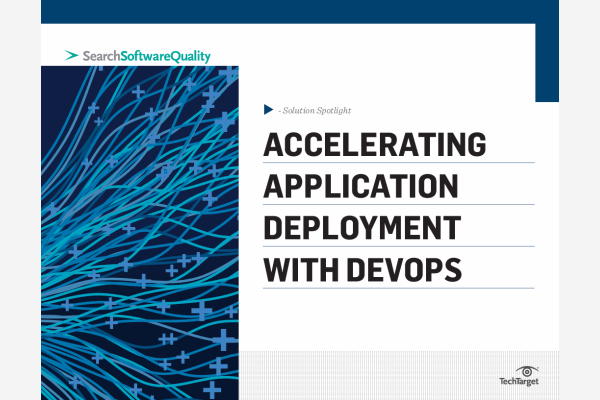 The Benefits of a DevOps Approach
Bringing development and IT ops together can help you address many app deployment challenges. Our expert guide highlights the benefits of a DevOps approach. Explore how you can successfully integrate your teams to improve collaboration, streamline testing, and more.
By submitting your personal information, you agree that TechTarget and its partners may contact you regarding relevant content, products and special offers.
You also agree that your personal information may be transferred and processed in the United States, and that you have read and agree to the Terms of Use and the Privacy Policy.
Here's a brief rundown on what you'll find among its various pages:
You'll also find numerous coding4fun community sites that cater specifically to Windows development, Web development, Game development and hardware development, plus various free components, controls, and code samples for these various development areas. There is also a Facebook development toolkit that extends the Visual Studio environment into Facebook APIs. Finally, there are resources in each area aimed at novice programmers, to help them find their way into the development mindset as well as the specific tools and technologies involved.
All in all this is a useful and interesting way for developers to spend a little time getting to know the next and upcoming version of Visual Studio, plus related tools and languages. I recommend a quick visit and equally fast drive-by downloads of anything that might catch your fancy. These Express Edition offerings are also likely to be of interest to anybody who's learning how to program, including students and those interested in making more of their desktops on a do-it-yourself basis.
Ed Tittel is a writer and trainer whose interests include XML and development topics, along with IT Certification and information security. E-mail etittel@techtarget.com with comments, questions, or suggested topics or tools to review. Cool tools rule!