News
Stay informed about the latest enterprise technology news and product updates.
Visual Basic 10 is in the works -- more news forthcoming
Paul Vick has announced that Microsoft is thinking about Visual Basic 10.0, code-named VBx. The biggest news: it will be built atop the new DLR. News was to follow at the PDC, but since that conference has been postponed, Vick sayd "stay tuned, we should have more information shortly."
Looking for something else?
Visual Basic is alive and well. Paul Vick has announced on his blog that Microsoft is thinking about Visual Basic 10.0, code-named VBx. A large part of this process is integrating VB with the Dynamic Language Runtime announced at the MIX07 conference.

Download this free guide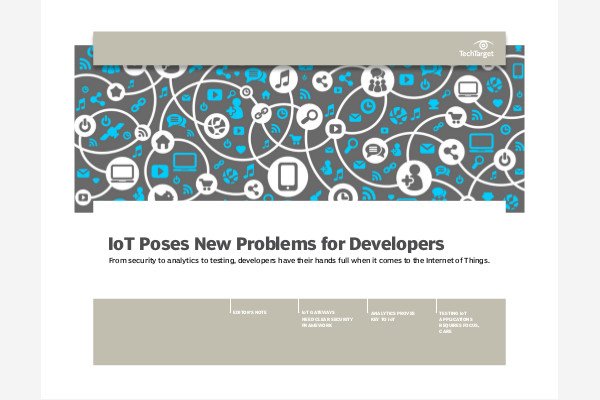 Download: The Developer's Guide to IoT
The IoT world may be exciting, but there are serious technical challenges that need to be addressed, especially by developers. In this handbook, learn how to meet the security, analytics, and testing requirements for IoT applications.
By submitting your personal information, you agree that TechTarget and its partners may contact you regarding relevant content, products and special offers.
You also agree that your personal information may be transferred and processed in the United States, and that you have read and agree to the Terms of Use and the Privacy Policy.
In the post, called What the heck is "VBx"?, Vick admits that the Visual Basic group is busy working on Visual Basic 9.0 and has not even started the formal planning for Visual Basic 10.0.
The group has, however, identified a feature wish list:
"Visual Basic should become a hostable language that can be easily used to do application scripting, akin to what you could do with VBScript and VBA," Vick wrote.
Dynamic binding should be "should be as close to static binding as humanly possible," he said.
There should be full support for dynamic method and type generation.
There should be full support for a read-eval-print loop. "This means taking the support we already have for a REPL in the immediate window in VS and both extending it to the full language and adding the ability to host the REPL outside of Visual Studio," Vick added.
These features mimic the mission of the Dynamic Language Runtime, Vick said. Moreover, bringing VB into the DLR will mean interoperability with Python, JavaScript and Ruby, the three other languages in new runtime.
Vick noted that VBx is not part of the Silverlight 1.1 alpha release announced at MIX07. "Although we have a significant amount of functionality already implemented there is still more work to be done to bring the VBx language support up to the level that we feel is necessary for a productive community preview," he wrote.
UPDATE: Additional information on Visual Basic 10.0 was slated to emerge at PDC07. Since Microsoft has decided to postpone that conference, Vick has indicated that tha plan for talking about VBx has been shifted around. In What does the PDC cancellation mean for VBx?, Vick writes, "Not clear where/when our focus is going to move to, but stay tuned, we should have more information shortly..."
Dig Deeper on Dynamic .NET programming languages