News
Stay informed about the latest enterprise technology news and product updates.
Year in review: Ajax makes news, but will it make the grade?
In the first of a series of reflections on the year that was, we review Ajax. This was undoubtedly the "it" technology of the year, but it does not come without baggage, so proceed with caution in 2006.
This Article Covers
RELATED TOPICS
Looking for something else?
When all is said and done, 2005 may well end up being the year of Ajax. Hardly a day went by without a new Ajax product announcement or enhancement crossing the wire, and even the mainstream media caught on to the Asynchronous JavaScript and XML trend. And who wouldn't catch on, given that the technology promises fluid, client-based applications?

Download this free guide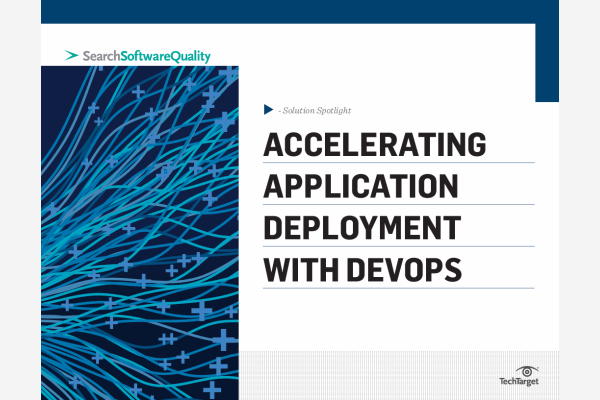 The Benefits of a DevOps Approach
Bringing development and IT ops together can help you address many app deployment challenges. Our expert guide highlights the benefits of a DevOps approach. Explore how you can successfully integrate your teams to improve collaboration, streamline testing, and more.
By submitting your personal information, you agree that TechTarget and its partners may contact you regarding relevant content, products and special offers.
You also agree that your personal information may be transferred and processed in the United States, and that you have read and agree to the Terms of Use and the Privacy Policy.

In short, an Ajax application runs locally and refreshes continuously. Users make an HTTP request to a server, and the application processes other data while waiting for an answer. It's a lot quicker than waiting for an entire page to refresh, and since Ajax apps are Web based, users can access them anywhere.

The technology isn't new; it debuted in 1998 with Microsoft Outlook Web Access. The attention came first when Jesse James Garrett of the consultancy firm Adaptive Path coined the acronym and then when technology such as Google Maps went mainstream.

"It moved from technology to the end-user realm," said Mark Driver, research vice president, Gartner. "All those things came together in 2005."

Ajax received so much hype this year that it practically stole the show in the days following Microsoft's much-anticipated Visual Studio 2005 and SQL Server 2005 release this November. The company "leaked" to the press a memo from chief technical officer Ray Ozzie in which he questioned, among other things, Redmond's stalling in Ajax development.

Meanwhile, Microsoft's tool for Ajax development, Atlas, is due in the second half of 2006. Atlas offers a server development platform for ASP.NET and recognizes that Ajax is but one front end for ASP.NET.

The company's best bet for competing with Ajax, though, is the Windows Presentation Foundation, which promises better front-end and back-end smart clients and Office-oriented applications. "WPF is going to be a very big deal when it comes out" next year, Driver said. "It's going to push the state-of-the-art desktop forward."

Along with the possibilities of WPF, the immaturity of Ajax is cause for caution, for the technology is not without it problems.

Alex Bosworth, a Web application veteran formerly of Microsoft and BEA Systems, and now with Google, points out plenty of flaws in his blog. Among them are the obsolescence of the "Back" browser button, page scrolling pitfalls and the sheer amount of JavaScript necessary to deploy certain applications. In addition, that constant refreshing also means a page is constantly saving, which a slow network connection, or a finicky one, will not appreciate.

In assessing the technological risks associated with Ajax, AjaxInfo.com founder Alexei White offered three strategies in this posting. White suggests using a third-party framework to "leave browser compatibility and optimization issues to the experts," moving as much processing onto the server as possible, and testing your applications at regular intervals.

Long story short: Ajax has potential, but a cautious approach is best for 2006. With a lack of accepted development standards, today's Ajax-powered apps are proprietary, Driver noted. Plus, the technology is just one step along what Driver called the "natural continuum" of rich Internet applications built under Web 2.0. Seems like it's a bit premature to dub 2005 the year of Ajax and the beginning of the end for client-side development as we know it.
Dig Deeper on ASP.NET and Ajax development