News
Stay informed about the latest enterprise technology news and product updates.
Visual Studio 2005 launched - Now it is time to really get to work
The announcement of Visual Studio 2005 heralds the start of .NET Framework 2.0 programming in earnest.
Looking for something else?
Perhaps in the ancient past important products were unveiled without any fanfare preceding them. One can only imagine the scene at the debut of the 1948 Tucker, an automobile largely unknown until the drapes parted at an industry event.

Download this free guide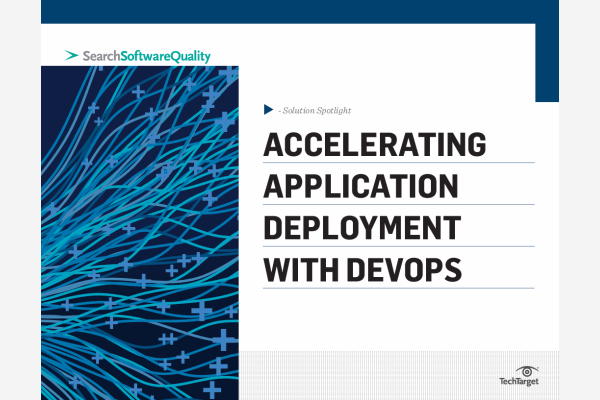 The Benefits of a DevOps Approach
Bringing development and IT ops together can help you address many app deployment challenges. Our expert guide highlights the benefits of a DevOps approach. Explore how you can successfully integrate your teams to improve collaboration, streamline testing, and more.
By submitting your personal information, you agree that TechTarget and its partners may contact you regarding relevant content, products and special offers.
You also agree that your personal information may be transferred and processed in the United States, and that you have read and agree to the Terms of Use and the Privacy Policy.
Such stealth marketing is far from the case with Visual Studio 2005. VS2005 had plenty of fanfare leading up to its launch this week. The announcement of Visual Studio 2005 heralds the start of .NET 2.0 programming in earnest. All the preliminary fanfare makes sense; Microsoft's .NET effort would be way behind if we expected .NET 2.0 to suddenly jump out of the box this week, and were only now starting to figure out how to assemble the product.
The groundwork for the new tool set has been painstakingly laid over the last few years as Visual Studio's underlying languages and object architecture have been enhanced, and the very popular IDE (second only to the good old command line) has been carefully updated.
Over the year, Visual Studio has been a great enabler, particularly its Visual Basic version. We are convinced that the 2005 model of this tool set will fix some of the flaws VB proponents described in the earlier version. But there is much to be done in terms of learning the new ways, unlearning some of the old, and telling the vendor what still needs to be improved. There is still some unease, due to the fact that a full-fledged Microsoft VB refactoring tool did not make it into the final kit. Still, it will be interesting to see what third parties and individual inventors can create in the wake of the completed product. That doesn't go just for refactoring, but also UIs, test tools, defect trackers and still more tools.
Another "missing link" is the Team Server Foundation component of the Visual Studio Team Server product version, scheduled now for general availability in Q1/2006. That Microsoft was prepared no only to create a server version of its tools but also to bring together the different roles in the development department around a tool set – this was an important advance. The delay of this part of the project has been a disappointment to MS partners.
Still, as Visual Studio bolts from the blocks, the overall view is impressive. Improvements to the Web face of Visual Studio 2005 are immense, and the new database that arrives at the same time as Visual Studio is going to be a formidable performer. Now it is time to really get to work.
Microsoft and others have prepared tons of educational fare to help testers, architects and -- most particularly – developers to get rolling with new applications. Staff and contributors at SearchVB.com have posted a Visual Studio 2005 Resource page that includes access to learning guides, tips and news related to the new tool suite. We invite you to check out the page and check back as the week progresses, as we bring you reports from the launch, commentary from key .NET community members, and even more reference and learning materials.