News
Stay informed about the latest enterprise technology news and product updates.
Mike Gunderloy's choice Windows developer downloads
Find commercial, freeware and open-source Visual Basic and .NET downloads in this chart.
Looking for something else?

Download this free guide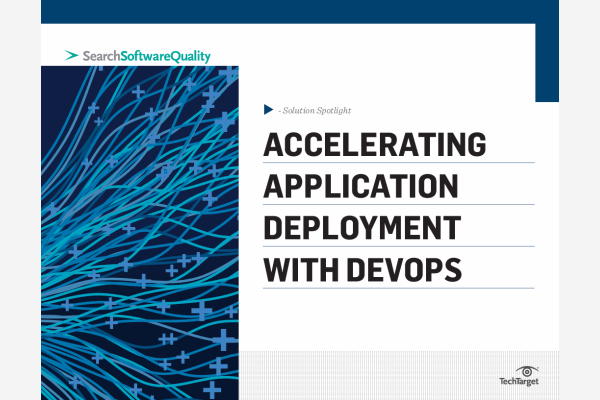 The Benefits of a DevOps Approach
Bringing development and IT ops together can help you address many app deployment challenges. Our expert guide highlights the benefits of a DevOps approach. Explore how you can successfully integrate your teams to improve collaboration, streamline testing, and more.
By submitting your personal information, you agree that TechTarget and its partners may contact you regarding relevant content, products and special offers.
You also agree that your personal information may be transferred and processed in the United States, and that you have read and agree to the Terms of Use and the Privacy Policy.
Name
Type
Description
Click on
CodeReview
Commercial
VS .NET add-in to simplify structured code reviews
CodeRush for Visual Studio .NET
Commercial
Integrated code generation and other add-ins
CodeSmart 2005
Commercial
Add-ins to make developers more productive
CodeSmith
Commercial
Template-based code generator for any language
DirectSkin
Commercial
Skinning engine that works with VB6, VB .NET, and other languages
DPack
Freeware
Free code-navigation tools for VS .NET
EazyCode
Commercial
Generate VB .NET GUI and data manipulation code
Enterprise Library
Freeware
Library of application blocks
FinalBuilder
Commercial
Flexible utility to manage complex build processes
FxCop
Freeware
Microsoft's own .NET static code analysis tool
IdeaBlade-Lite
Freeware
RAD framework for .NET including ORM, MVC, and UI databinding
log4net
Open Source
Logging framework for .NET applications
MZ-Tools
Freeware/ Commercial
Productivity add-ins for Visual Studio
NDoc
Open Source
Class library documentation generator for .NET
NUnit
Open Source
The original unit-testing framework for .NET applications
PageMethods for Visual Studio 2003
Freeware
Object-oriented library for passing data between ASP.NET pages
Professional Validation and More
Commercial
Validation, data entry, and security controls for ASP.NET applications
Project Line Counter
Freeware
VS .NET add-in for file statistics
Refactor! for Visual Basic 2005 Beta 2
Freeware
Adds refactoring support to VB 2005
Snippet Compiler
Freeware
Tool for quickly running .NET code without firing up Visual Studio
Snippet Editor for Visual Basic 2005 Beta 2
Freeware
Tool to develop reusable libraries of code snippets for VB 2005
SOAPscope
Commercial
Diagnostic utility for Web Services
TestDriven.NET
Freeware
Integrated unit testing in VS .NET
Total .NET Analyzer
Commercial
Static code analysis tool
Total .NET SourceBook
Commercial
Extensible source code library for .NET
Total .NET XRef
Commercial
Real-time crossreference engine for VS .NET
TurboVBLite
Freeware
Procedure builder, property builder and other add-ins for VB6
Unleash It
Freeware
Deployment utility for ASP.NET projects
VBdocman.NET
Commercial
Automatically generate technical documentation from .NET source code
VBWare License DLL
Commercial
Simple license protection for .NET applications
VistaDB
Commercial
Small-footprint replacement for the Jet database engine in .NET applications
Visual Basic 6.0 Code Viewer Add-In
Commercial
View VB6 code in collapsible outline form
Visual Build Professional
Commercial
Flexible build utility to manage complex build processes
Visual Studio Core Community Powertoys
Shared source
Useful add-ins from the VS .NET team
XHEO|Licensing
Commercial
Advanced licensing framework for .NET apps
Dig Deeper on Smart client application development tools