VB code: Application security downloads
These VB code snippets allow developers to enhance application security, strengthen passwords and encrypt messages.
Looking for something else?
This feature highlights Visual Basic code for providing application security, encrypting messages, strengthening passwords and protecting one's computer. The doenloads come from our sister site, VBCode.com.

Download this free guide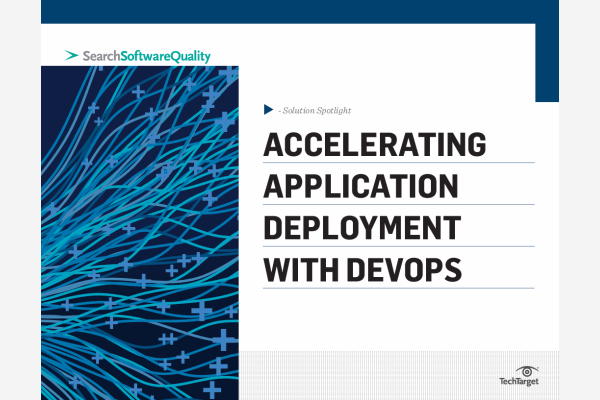 The Benefits of a DevOps Approach
Bringing development and IT ops together can help you address many app deployment challenges. Our expert guide highlights the benefits of a DevOps approach. Explore how you can successfully integrate your teams to improve collaboration, streamline testing, and more.
By submitting your email address, you agree to receive emails regarding relevant topic offers from TechTarget and its partners. You can withdraw your consent at any time. Contact TechTarget at 275 Grove Street, Newton, MA.
You also agree that your personal information may be transferred and processed in the United States, and that you have read and agree to the Terms of Use and the Privacy Policy.

(Updated August 28, 2007) -- Three downloads have been added to this feature -- one for a data encryption function, one for an application for storing sensitive information and one that will see how often a program has been executed..
| | | |
| --- | --- | --- |
| Category | Download | Click on |
| Applications | VB 6 code to see how often a program has been executed -- NEW! | |
| Applications | Change VB 6 program's password at runtime | |
| Applications | Protect VB project on a CD from erasure | |
| Applications | Use privileges in your application | |
| Applications | Simple code generator | |
| Applications | Set application's termination date | |
| Applications | Large integer package for use in VB | |
| Encryption | VB 6 code for a data encryption function -- NEW! | |
| Encryption | Simple encryption/decryption function | |
| Encryption | Encrypt, decrypt a file "fairly fast" | |
| Encryption | SKC encryption function | |
| Encryption | Low-level cipher for encrypting a password | |
| Encryption | Text encryption and decryption, random password generation | |
| Encryption | Create standalone encrypted, password-protected HTML files | |
| Encryption | Complicated encryption/ decryption function | |
| Encryption | Encryption tool that can have multiple users | |
| Encryption | Encrypt text messages | |
| Messaging | Email address validator | |
| Messaging | Encode text before sending | |
| Messaging | Two e-mail address validators | |
| Passwords | Password protect each encrypted Visual Basic .NET file | |
| Passwords | Random password generator | |
| Passwords | Two ready-made log in screens | |
| Passwords | Code to create log-in window | |
| Passwords | Simple log-in screen | |
| Passwords | Strong password protection for Windows | |
| Passwords | Decide passkey length | |
| System | VB application for storing sensitive data -- NEW! | |
| System | Show or hide entire Windows TaskBar | |
| System | Shut down, log off, reboot via timer | |
| System | Find IP address when given host name | |
| System | Show IP address | |
| System | ASP.NET script for finding IP location | |
| System | Five security validators | |
| System | Detect if your file has been edited | |
| System | Keep watch on Windows, System Directory | |
| System | Connect to Keybuster, validate Shareware key | |