Recent VBCode.com downloads, May 2006
Here we highlight the latest downloads from VBCode.com, including TextBox controls, file management aids and a variety of security measures.
Looking for something else?
Here we offer a look at more than three dozen recent additions to VBCode.com.
The downloads fit nicely into six of the main categories we have featured so far -- file manipulations, forms, Internet, string manipulations, security and Windows operations. You'll be able to find these new downloads in their corresponding charts as well. Since we found so many new bits of database code, you can find them on Page 1 and Page 2 of the database code downloads.

Download this free guide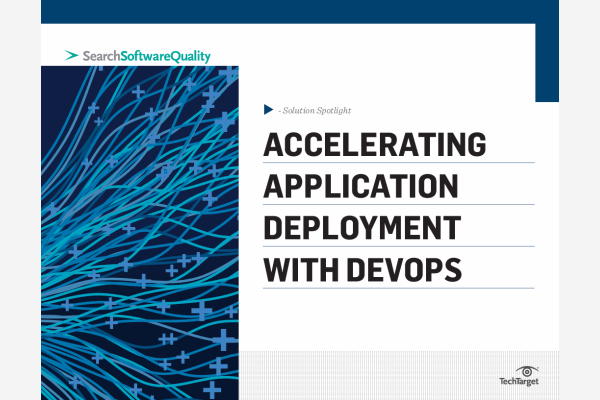 The Benefits of a DevOps Approach
Bringing development and IT ops together can help you address many app deployment challenges. Our expert guide highlights the benefits of a DevOps approach. Explore how you can successfully integrate your teams to improve collaboration, streamline testing, and more.
By submitting your personal information, you agree that TechTarget and its partners may contact you regarding relevant content, products and special offers.
You also agree that your personal information may be transferred and processed in the United States, and that you have read and agree to the Terms of Use and the Privacy Policy.
| | | |
| --- | --- | --- |
| Category | Download | Click on |
| File Manipulation | Read only hidden, archived files | |
| File Manipulation | Open Word document using VB | |
| File Manipulation | Create files and folders, write in the files | |
| File Manipulation | Save .tif file as a .pdf file | |
| File Manipulation | Search for ListView items, subitems | |
| File Manipulation | Simple way to open Control Panel files | |
| File Manipulation | Open, save .txt file | |
| Forms | Clear all values in a form | |
| Forms | Restrict what goes into a TextBox | |
| Forms | Copy values from one ComboBox to another | |
| Forms | Code to populate Listbox and remove items | |
| Forms | Change TextBox size using scrolls | |
| Forms | Enable, disable controls in a frame | |
| Internet | Bandwidth calculator | |
| Internet | Code for checking POP3 e-mail | |
| Internet | Web dev app w/wide range of file types | |
| String Manipulation | Code to alphabetize a string | |
| String Manipulation | Convert number to words | |
| String Manipulation | Load an entire text file into a TextBox | |
| String Manipulation | Call up the balance of a string | |
| String Manipulation | Swap any two characters within a string | |
| String Manipulation | Shift any substring within a string | |
| System controls | Match item in a ComboBox with entered text | |
| System controls | Control, database manipulation classes | |
| System controls | Use TreeView Control as a menu | |
| System controls | Change a font on a mouse scroll-over | |
| Security | Find IP address when given host name | |
| Security | Two ready-made log-in screens | |
| Security | Show IP address | |
| Security | Encode text before sending to another user | |
| Security | Two e-mail address validators | |
| Security | Use privileges in your application | |
| Security | Shut down, log off, reboot via a timer | |
| Windows ops | MS Word replica with browser inside app | |
| Windows ops | Open system information | |
| Windows ops | Create, execute VBA in Microsoft Word | |
| Windows ops | Basic autorun function | |