Advanced Windows Debugging Book Chapter and Podcast
This book excerpt and podcast offers information that will help you to master some of the most powerful debugging tools, including NTSD, CDB, WinDbg, KD, and ADPlus.
This Article Covers
RELATED TOPICS
Looking for something else?
Debugging can be a challenging task and good information is not always readily available. In Advanced Windows Debugging, Mario Hewardt and Daniel Pravat provide information that will help you to master some of the most powerful debugging tools, including NTSD, CDB, WinDbg, KD, and ADPlus.

Download this free guide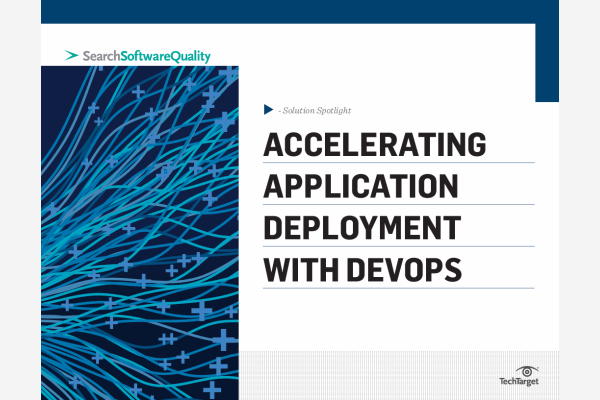 The Benefits of a DevOps Approach
Bringing development and IT ops together can help you address many app deployment challenges. Our expert guide highlights the benefits of a DevOps approach. Explore how you can successfully integrate your teams to improve collaboration, streamline testing, and more.
By submitting your personal information, you agree that TechTarget and its partners may contact you regarding relevant content, products and special offers.
You also agree that your personal information may be transferred and processed in the United States, and that you have read and agree to the Terms of Use and the Privacy Policy.
In chapter 6, "Memory Corruptions Part I — Heaps" the authors will give you an understanding of memory bugs related to heaps. They also explain why and how stack-based buffer overflows and the Windows heap manager have been a serious security problem for software. You'll gain some valuable trouble shooting tips, and learn about potential security vulnerabilities.
This book is a must read if you're looking for real-world debugging scenarios that you can find real solutions to. Hewardt and Pravat use detailed code examples that are easy to follow. These examples will help you to resolve security problems, memory corruptions and more. You'll also get a taste of when and how to write custom debugger extensions. No matter what level of developing you're at, intermediate or advanced, you'll find practical how-tos and tips that will provide you with the information you need to find and eliminate bugs.
You may also be interested to listen in on TechTarget editor Brian Eastwood's interview with the authors of Advanced Windows Debugging. The link for out latest podcast appears below. To listen to it right now, left click on the link. To download it and save it for later, right click on it. Meet the Authors: Advanced Windows Debugging.

Read the rest of the excerpt in this PDF.
---
Excerpted from Advanced Windows Debugging (ISBN-10: 0-321-37446-0) by Mario Hewardt and Daniel Pravat.

Copyright © 2008. Published by Addison Wesley Professional. Reprinted with permission.
Windows Debugging Resources
Microsoft Advanced Windows Debugging and Troubleshooting

Windows NT Kernel Debugging Resources

Book excerpt: Advanced Windows Debugging

How to troubleshoot unknown devices that are listed in Device Manager in Windows XP

Microsoft's Debugging Central

How to solve Windows system crashes in minutes

Windows Anti-Debug Reference


Dig Deeper on .NET Framework application testing and security