A blog (short for weblog) is a personal online journal that is frequently updated and intended for general public consumption. Blogs are defined by their format: a series of entries posted to a single page in reverse-chronological order.Blogs generally represent the personality of the author or reflect the purpose of the Web site that hosts the blog. Topics sometimes include brief philosophical musings, commentary on Internet and other social issues, and links to other sites the author favors, especially those that support a point being made on a post.
Top Development Terms to Know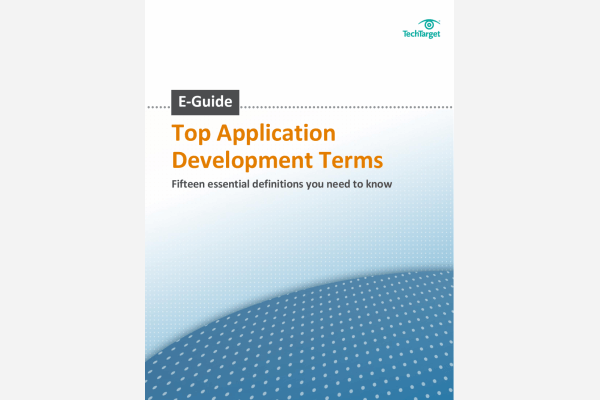 Use this quick guide to bone up on your knowledge of the 15 most popular development terms right now.
By submitting your email address, you agree to receive emails regarding relevant topic offers from TechTarget and its partners. You can withdraw your consent at any time. Contact TechTarget at 275 Grove Street, Newton, MA.
You also agree that your personal information may be transferred and processed in the United States, and that you have read and agree to the Terms of Use and the Privacy Policy.

The author of a blog is often referred to as a blogger. Many blogs syndicate their content to subscribers using RSS, a popular content distribution tool.
For more information, see weblog.
>> Stay up to date by receiving the latest IT term daily. Simply check "Word of the Day" to register.
Dig Deeper on .NET Framework development with XML and XAML