Windows CardSpace definition
Windows CardSpace, previously known by its code name, InfoCard, is the identity management component in Microsoft's upcoming .NET 3.0. With CardSpace, end users create a digital file on their own computer that includes user-specific information, like a work phone number, e-mail address or snail mail address. Users are able to save several different profiles and use whichever profile is appropriate for a certain situation. For example, if a sales account manager has a rich client application for communicating with customers, the application can be configured to use InfoCard to verify information before it is sent to a customer.
Top Development Terms to Know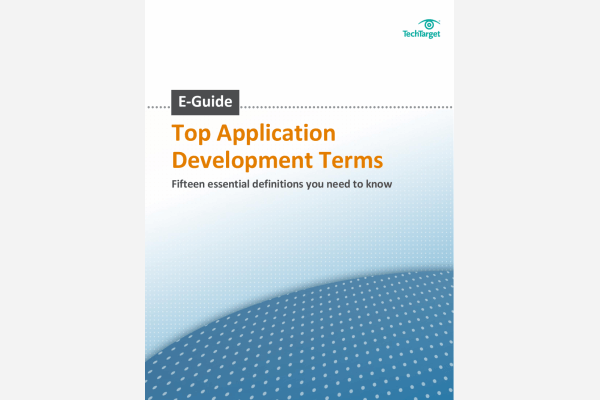 Use this quick guide to bone up on your knowledge of the 15 most popular development terms right now.
By submitting your email address, you agree to receive emails regarding relevant topic offers from TechTarget and its partners. You can withdraw your consent at any time. Contact TechTarget at 275 Grove Street, Newton, MA.
You also agree that your personal information may be transferred and processed in the United States, and that you have read and agree to the Terms of Use and the Privacy Policy.

CardSpace is a potential successor to the Microsoft Passport information management system, which stores user information on a database instead of individual machines.
Continue Reading About Windows CardSpace
Dig Deeper on Dynamic .NET programming languages