Visual Basic .NET (VB.NET or VB .NET)
Visual Basic .NET (VB.NET or VB .NET) is a version of Microsoft's Visual Basic that was designed, as part of the company's .NET product group, to make Web services applications easier to develop. (Continued...)
Looking for something else?
Visual Basic .NET (VB.NET or VB .NET) is a version of Microsoft's Visual Basic that was designed, as part of the company's .NET product group, to make Web services applications easier to develop. According to Microsoft, VB .NET was reengineered, rather than released as VB 6.0 with added features, to facilitate making fundamental changes to the language. VB.NET is the first fully object-oriented programming (OOP) version of Visual Basic, and as such, supports OOP concepts such as abstraction, inheritance, polymorphism, and aggregation.
Download: IT Acronyms - A Quick Reference Guide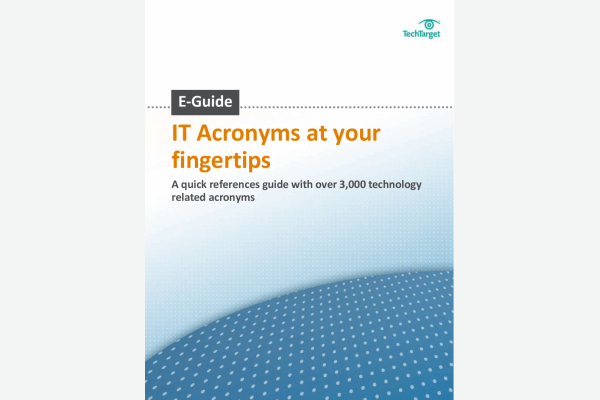 Download this free quick reference guide with over 3,000 IT acronyms; including a special section of the top 15 acronyms you need to know today.
By submitting your personal information, you agree to receive emails regarding relevant products and special offers from TechTarget and its partners. You also agree that your personal information may be transferred and processed in the United States, and that you have read and agree to the Terms of Use and the Privacy Policy.

Continue Reading About Visual Basic .NET (VB.NET or VB .NET)