IronRuby is a version of the Ruby programming language developed for Microsoft Common Language Runtime (CLR), which is part of the .NET framework. IronRuby has been released under the Microsoft Permissive License.
Top Development Terms to Know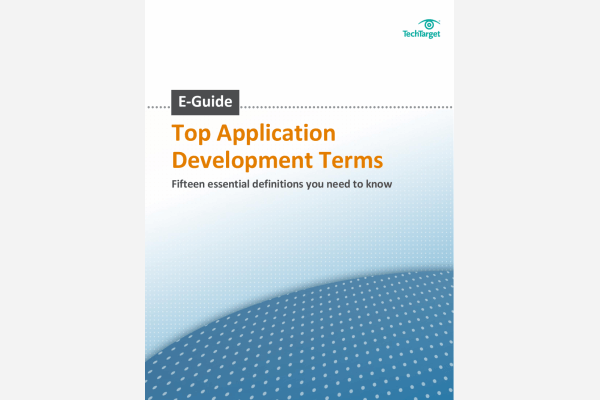 Use this quick guide to bone up on your knowledge of the 15 most popular development terms right now.
By submitting your email address, you agree to receive emails regarding relevant topic offers from TechTarget and its partners. You can withdraw your consent at any time. Contact TechTarget at 275 Grove Street, Newton, MA.
You also agree that your personal information may be transferred and processed in the United States, and that you have read and agree to the Terms of Use and the Privacy Policy.

The original Ruby is an open source, interpreted, object-oriented programming (OOP) language similar to Smalltalk, Perl or Python. Ruby was created by Yukihiro Matsumoto, who chose the gemstone's name to suggest "a jewel of a language," elegant but powerful. Ruby users and programmers can easily remove, redefine or build on parts of the code.
Proponents of IronRuby claim that it improves on the original language by using lightweight code generation, resulting in faster
runtime
performance than interpreted code. IronRuby can run through
Silverlight
and on the
Windows
Desktop and Windows Server operating systems (
OS
s).
Continue Reading About IronRuby
Dig Deeper on Dynamic .NET programming languages