Cosmos is an evolving, open source, .NET-based operating system development tool. The acronym stands for "C# Open Source Managed Operating System."
Top Development Terms to Know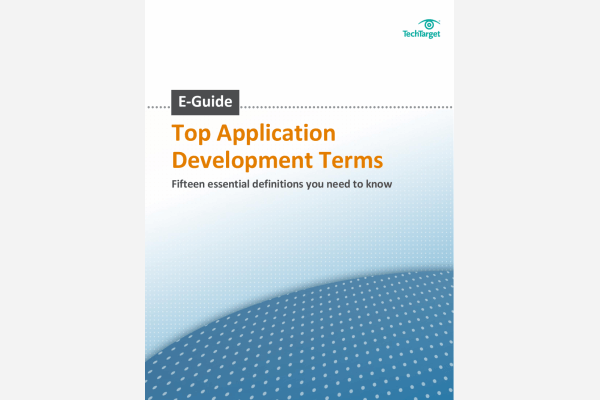 Use this quick guide to bone up on your knowledge of the 15 most popular development terms right now.
By submitting your email address, you agree to receive emails regarding relevant topic offers from TechTarget and its partners. You can withdraw your consent at any time. Contact TechTarget at 275 Grove Street, Newton, MA.
You also agree that your personal information may be transferred and processed in the United States, and that you have read and agree to the Terms of Use and the Privacy Policy.

With Cosmos, developers can create and debug their own custom operating systems using Visual Studio .NET, Microsoft's visual programming environment for creating Web services based on use of the Extensible Markup Language (XML). Cosmos requires minimal programming experience and the full source code is publicly available. Cosmos shares some characteristics of Singularity, a Microsoft research project devoted to the development of new operating systems. Cosmos was conceived by a former employee of Microsoft but the project itself is independent from Microsoft.
Continue Reading About Cosmos